Limited spots available. Book your language study trip for the autumn holidays now!
English Courses in Brighton for Adults
By the sea and within a busy city location, it is not surprising that Sprachcaffe Brighton is one of our most popular schools. It is a lively city and exciting to explore and our staff are always here to share their personal favourite local attractions.
With a population of over 160,000, many of them being students, Brighton is a multicultural mix offering both culture and heritage to enjoy alongside your English language studies.
Students can spend their free time enjoying water sports at the beach or walking in the beautiful Sussex Downs National Park. Alternatively, there is the famous Brighton Pier with its many rides and attractions or exploring the Brighton shopping Laines. The seaside holiday atmosphere can be experienced all year round, making Brighton a great British destination for language learning.
Multicultural university town
Learn English in the land of William Shakespeare, Geoffrey Chaucer, and Mary Shelley!
Take a walk or sunbathe on Brighton's beautiful beaches
Large selection of courses
We offer Standard, Intensive, and Business courses
Why Learn English in Brighton?
For students looking to experience the atmosphere of London but in a more relaxed way, Brighton is the ideal option. The community prides itself on its festivals and food fairs which take place all year round, and also offers a unique arts and cultural scene. From comedy nights to live music, students have plenty of opportunities to immerse themselves in the language and use their newly acquired skills.
A welcoming atmosphere for all tourists, as well as history, culture and beautiful nature, Brighton has everything you could want from a holiday destination. From the lovely parks to the inviting beaches and a long royal heritage, Brighton is the ideal modern city with a fascinating history.


---
Located near the beach and residence
Qualified language teachers for every English language course.
Teaching materials included.
Fully equipped classrooms
Various recreational activities
Our Brighton school is located close to the beach and the historic town center. Located in an Edwardian building with a common room and free internet access, students learn in comfort.
Our School in Brighton is equipped with:
Students' lounge to unwind and socialise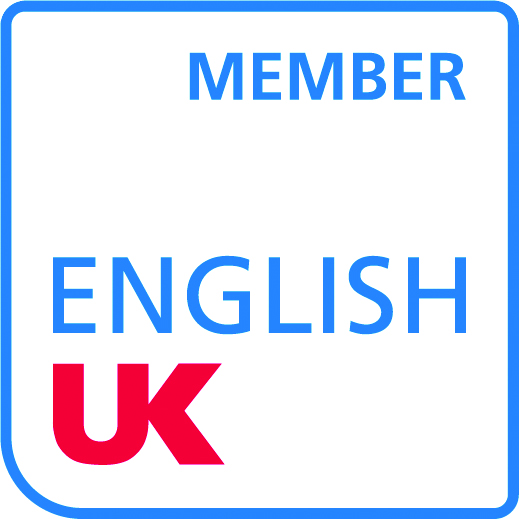 ---
Course Details for your language trip in Brighton
Before starting a course, students take our English language test which allows us to accurately place each student in a class with learners of a similar English ability. Our teachers aim to create a lively learning environment providing lots of opportunities to activate and practise the language. From interesting class discussions to reading, listening and grammar games, the lessons are designed to be enjoyable, entertaining and informative.
Our school in Brighton offers a range of courses to suit all English levels and helps their students work towards their language goals. Students can choose between our standard language courses, business courses, private one-to-one lessons, intensive courses, exam prep courses and elective courses.
Esther and Rachele are sisters who decided to come to study English in Brighton together. They met people from around the world, traveled and significantly improved their English.
Jeanette came to improve her English in Brighton, and was surprised by the quality of the Sprachcaffe staff and teachers who did everything to make her feel comfortable.
Gizem came to Brighton with certain expectations that were greatly exceeded as she got to know the city. Her experience was "perfect".
Overview of all the courses we offer:
20 lessons of 45 minutes each
Minimum duration 1 week
Group size ø 6 max. 12
2 lessons of 45 minutes each
Minimum duration 1 week
Group size max. 1
30 lessons of 45 minutes each
Minimum duration 1 week
Group size max. 12
---
Sprachcaffe Languages Plus in Brighton offers two accommodation options. Each type of accommodation offers students the chance to relax and enjoy some quiet time or use their new language skills with their hosts or fellow students.
Rooms: Single room
Board: Breakfast/ half board
Facilities: TV, phone, coffee/ tea making facilities, private bathroom
Distance from School: 15-minute walk
Our Sprachcaffe residence has over 40 comfortable rooms and is located on the beach promenade. With the beach, i360, West Pier and Churchill Square Shopping Centre all close by, students will live in the centre of this lively town. The residence is also surrounded by bars and restaurants.
For a more authentic experience of what life is like for Brighton's locals, stay with one of our carefully selected host families. This option provides the opportunity to experience some of the traditions of the local people and further practise for improving and learning English when you return home after your lessons.
---
Brighton was once the Royal Family's favourite holiday resort. It is now one of the UK's most popular coastal cities and a place every person travelling to the British Isles should experience. The relaxed seaside feel gives it the perfect holiday atmosphere, while the lively and modern club scene shows why Brighton is such a popular student city. Brighton has a number of excellent tourist attractions to excite every visitor: from sporting events in the city to casual walks along Brighton pier.
★★★★☆
The leisure programme in Brighton at a glance
Morning:
Placement test / First language lessons
Afternoon:
Getting to know the group / Orientation tour
Evening:
Welcome party
Morning:
Learn English in the language course
Afternoon:
Visit to the Royal Pavilion
Evening:
Free time
Morning:
Learn English in the language course
Afternoon:
Free time
Evening:
Bowling
Morning:
Learn English in the language course
Afternoon:
Paintball
Evening:
Free time
Morning:
Learn English in the language course
Afternoon:
Free time
Evening:
Live music evening
Full Day Trip: London
Trip to Oxford and Windsor
Evening: Free time
Please note that the sample week is only a recommendation for your language study trip and that excursions, times and activities may vary. In addition, certain activities may incur additional costs on site.
The Royal Pavilion: The Royal Pavilion is an impressive and centuries old former residence of the Royal Family. Three English Monarchs spent their holidays in this beautiful palace, built in a traditional Indian architectural style. Inside the traditional oriental decoration will transport you to a time of luxury, aristocratic banquets and parties.
Brighton Pier: Brighton Pier offers amazing views, amusements and rides and a history dating back to 1899.
British Airways i360: Step inside a glass viewing pod and ride up gently to 450ft to experience views over Brighton, including the city landmarks, wind farms and southern coastline.
Our Brighton School works with local tour companies to offer students the opportunity to visit various cities around the UK and other attractions and events taking place in and around Brighton. Students can book these at the school reception. Typical trips include, London £30, Oxford £40, Cambridge £40 and excursions such as the Harry Potter Studios £85 or football games around the country £120+ (All prices are approximate and subject to change)


Brighton is a popular seaside holiday resort with a large student population. You can reach the green countryside of the South Downs within minutes and view the 670 km2 of rolling chalk hills.
The city is known as one of the most fashionable cities in Europe, with an alternative nightclub and bar scene that tourists can enjoy during their time in Brighton.
The varied cultures in the seaside town create a welcoming and warm environment for tourists, ensuring an unforgettable travel experience.
---
For one low price you get an effective English course, the accommodation of your choice and other additional services. Choose from English standard, business, intensive, exam and private lessons in Brighton and Hove. Choose the best accommodation options for you, whether it's in the school residence, apartment, or with a local family.
From Sprachcaffe you get an all-round carefree package. Everything you need for a successful language stay is included in the price. Whether it's: arrival as well as excursions, accommodation, language course, teaching materials, language certificate and of course a priceless memory.
You can borrow the course material at the school for a fee of 5,00 GBP per week with a deposit of 30,00 GBP or purchase it.
Do you have a question or need some advice?
We are always ready to solve any doubts you might have!