Save up to €400 with the Sprachcaffe Espresso Discount!
Save big on your next language trip! Unwrap our incredible discounts and make your dreams a reality. Don't wait; start saving today!
English Courses in Brighton for Juniors
If you are looking for a unique experience, Brighton is the place to go. This English seaside dream is one of the top destinations in the UK and offers a lively atmosphere, friendly locals and a wealth of history. Brighton is famous for its beach, pier, and festivals
This exciting destination first became popular as a seaside getaway for Londoners about 200 years ago and attracts young students from all over the world. Surrounded by beautiful English countryside and many historic sites, such as The Royal Pavilion. Brighton has something for everyone and is an ideal place to learn English and meet new friends.

Our English programme in Brighton aims to give you the confidence to use your new English skills. Interesting lessons, a lively leisure programme and the opportunity to socialise with other international students will leave you with fond memories and a list of new friends from all over the world.
Brighton is one of the most popular seaside resorts in England, where you can learn English perfectly and where you can relax or do sports on the beach.
There is a lot to discover on a language study trip to Brighton. England's largest seaside destination, artistically modern districts and much more.
The holiday is supervised for 14-17 year olds, more flexible for 18 year olds and fun for everyone. This makes the English language trip an unforgettable holiday experience.
Flight attendant on request
We will be happy to accompany you on your flight to Brighton for an additional fee and ensure that you arrive safely at our language school.
What to expect in Brighton
Brighton is a multifaceted city, which has become particularly famous for its unusual fashion and music scene. One of the biggest highlights of a language study trip to Brighton is Brighton Pier. You will have a lot of fun there with your new international friends.
In addition, the beach in Brighton offers everything you need for a successful beach holiday. In addition to beach volleyball, you can cool off in the fresh water during the summer months.
Why are student language trips to Brighton worthwhile?
Learn English from qualified language teachers with our language camps for students in Brighton and discover one of the most popular seaside resorts in Europe at the same time. You can be sure that Brighton will captivate you! A language study trip to Brighton is an investment in your future and will provide you with many unique experiences, useful lessons and new friendships. See for yourself the many benefits of a language camp for teenagers in Brighton! Students aged 18 and over can book our adult language courses in Brighton. You're sure to find exactly what you're looking for in our extensive range.
---
Our language school in Brighton is located at Falmer on the outskirts of Brighton, within easy reach of London and major international airports at Gatwick and Heathrow. With the South Downs on our doorstep, we're well-served by train, bus and road while cycling is also popular. We are nine minutes from Brighton, an hour from London and 30 minutes away from an international airport.
You will be taught in small groups of no more than 15 students. Our dedicated teachers specialise in making the lessons interesting and attractive so that you can really make progress. All teaching materials are provided for the duration of the course.
There is a store and spaciouse cafeteria inside the campus so students do not have to leave the campus to buy everything they need.
During the high season, some lessons take place at our summer school, about 30 minutes from the residence by public transport. However, the courses for the student language trips are mainly held in our buildings in Holland Road and Queens Road. During the summer months, you also have the opportunity to attend a college.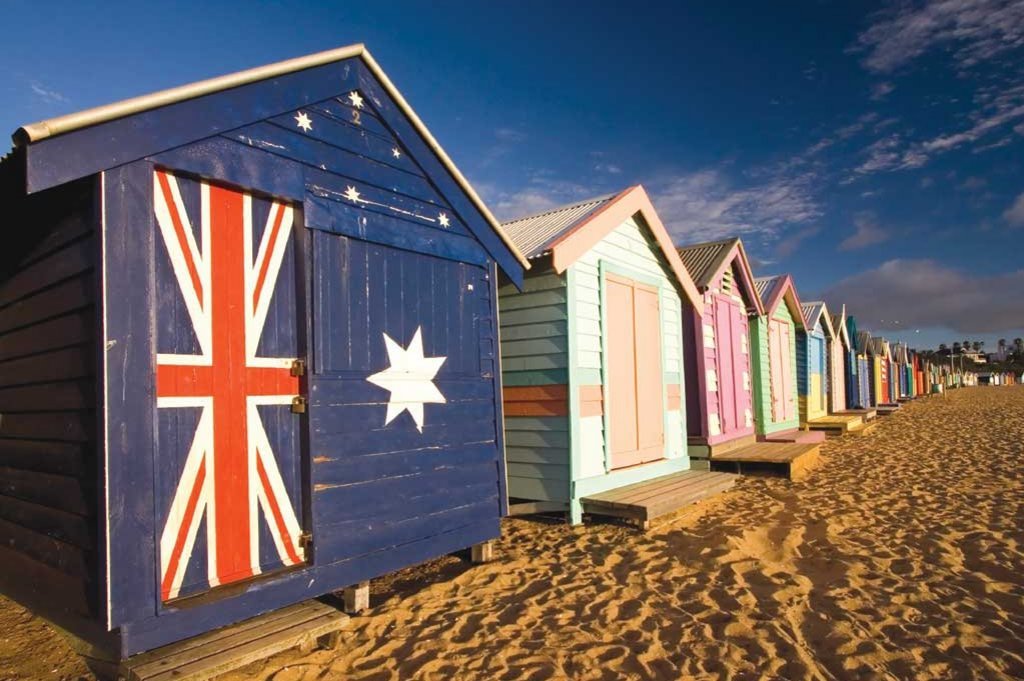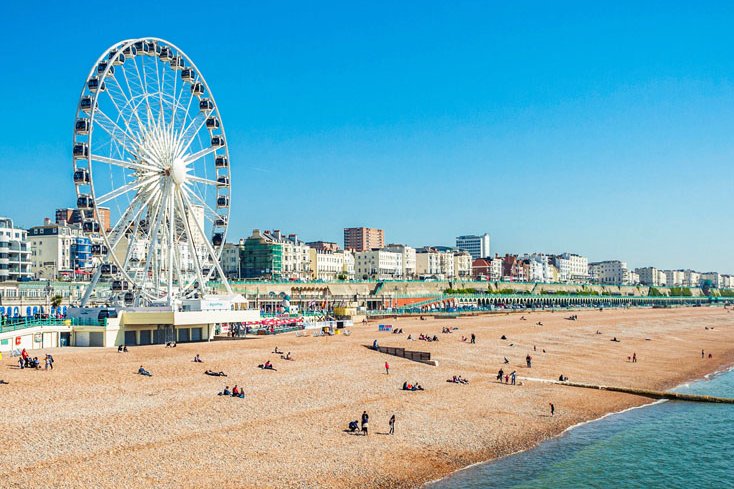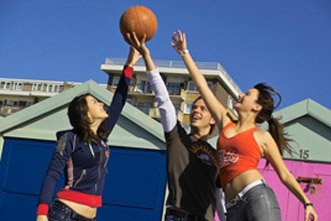 Advantages of our Brighton language school
Our helpful teammates are waiting for you in Brighton. They are your first point of contact and will support you.
To ensure that no one misses out and that everyone can participate, our aim is to keep the learning groups as small as possible.
You don't have to worry about getting teaching materials. We provide these for you.
---
Our Standard English course covers the four different skills (listening, reading, writing and speaking) following our age appropriate coursebook and syllabus. You will also get the opportunity to work on your grammar, vocabulary and English pronunciation. Our Intensive courses provide additional practice. Communicative activities focussing on vocabulary building and speaking give students the opportunity to use their new language and skills. Classes may be of mixed level ability which also creates a supportive learning environment and the chance for students to help each other develop their English skills.
With our balanced curriculum and qualified teachers, you will have the opportunity to effectively learn every aspect of the English language, from grammar and comprehension to reading and writing. As you progress, your teachers will support and encourage you to gain confidence in your new language skills.
In the Standard Course you will learn English in 20 lessons of 45 minutes each and a maximum group size of 14 people. The minimum duration of the Standard Course is 1 week.

More info »
The intensive course consists of 30 lessons of 45 minutes each and can be recognised as educational leave. The maximum group size for the intensive course is 14 people and the minimum duration is 1 week.
** We reserve the right to increase class size in exceptional cases, but intend a maximum of 15 students per class. Courses start every Monday.
Beginners will also find the perfect language course with us. Before your trip begins, we will send you the link to our online test to determine your current language level. This means that you can start your language course on Monday.
After successfully completing your English course, you will receive your certificate of participation from Sprachcaffe. With this certificate, you can later prove that you have taken part in an English course in Brighton. A language course for students is definitely worthwhile!
---
You will find our comfortable accommodation options welcoming and great for relaxing after a fun-filled day. Whether you want to enjoy the comfort of a family home or shared accommodation with students from all over the world, with us you will have the opportunity to reflect, relax and continue practicing your English after your lessons.
Multibed rooms
Full board
Shared bathroom
WiFi
The residence is located directly on the located at Falmer on the outskirts of Brighton, only 10 minutes from the city centre. You'll stay in simple triple or quadruple rooms with private bathroom, TV and telephone. You will also receive full board in the residence. With this type of accommodation, you can quickly make contact with people of the same age from all over the world and make new friends while experiencing the real British student life.
Double room
Full board
Typical room furnishing of the country
Minimum age: 14 years old
You will stay with a host family in a double room. As part of the full board, you will receive lunch as a packed lunch. Our host families are often not located directly in the city centre. We visit them regularly to ensure the quality of our selected families. You can always reach the school and the city centre easily by bus. You can also reach the school by bus. We cannot guarantee supervision during the journey, but our team members will accompany you to your bus stop.
---
Anyone who feels bored in Brighton is out of this world, because in this lively city everything revolves around the beach, the sea and young people. Whether parties, cinema, beach volleyball or a visit to the legendary Royal Pavilion or Brighton Pier - no wishes are left unfulfilled here!
A shopping tour through the famous "Lanes" with their winding alleys or through Brighton's shopping centre is also an absolute must. While strolling and shopping, you'll find everything from unique bargains to fun souvenirs and trendy clothes - and you'll get to know the city better at the same time!
Exciting excursions in the Brighton area
We also organise excursions in the Brighton area (max. 20 GBP). For example, you can visit the famous Seven Sisters or Devil's Dyke and go on excursions to the most interesting towns in the region, such as Oxford, Lewes or Eastbourne. The highlight of your language study trip is, of course, a trip to the metropolis of London - an unforgettable experience that no language study trip to England should be without! And best of all, this excursion is already included in the course price!
Sample leisure programme at a glance
Morning:
Placement test & lessons

Afternoon:
Orientation tour

Evening:
Welcome party
Morning:
Lessons

Afternoon:
Royal Pavillion tour

Evening:
Ride on i360*
Morning:
Lessons

Afternoon:
Half day to Seven Sisters*

Evening:
Movie night
Morning:
Lessons
Afternoon:
Laser Zone
Evening:
Speed Boat Trip*
Morning:
Lessons

Afternoon:
Sports / Arts and crafts

Evening:
Farewell Evening
Full-day trip to London / Madame Tussaud's*
or Departure
For stays of 2 weeks or more, a full-day excursion is included!
The activities in our sample week are only recommendations for a language study trip. The excursions, times and activities may differ from your language study trip and may result in additional costs on site.
Even more fun: Intensive Leisure Fun Pack
With the ultimate Instensive Leasure Fun Pack, you have the opportunity to take part in twice as many excursions and activities. This package is offered at an additional cost of only £92.
---
Prices and dates for school language trips to Brighton
These great value language courses in Brighton offer young people the unique opportunity to improve their English skills while living in England. We make it easy for everyone to enjoy this experience by offering low prices, high quality accommodation, excellent classes taught by qualified teachers, along with a full recreational program.
There are so many opportunities for teenagers to improve their English speaking skills inside and outside the classroom; through excursions, games and activities, shared accommodation with other students or a host family, and of course top quality English classes in our reputable English school in Brighton. All of these services and more are available at competitively low prices.
With Sprachcaffe, everything you need for a successful language trip is included in the price. Accommodation, supervision, language course, placement test, language certificate and of course an unforgettable experience.
Do you have a question or need some advice?
We are always ready to solve any doubts you might have!