Limited spots available. Book your language study trip for the autumn holidays now!
Sprachcaffe: Certified quality
In order to meet the high standards of our language travel and to guarantee the high quality of our language courses and language schools, Sprachcaffe is a member of leading national and international organizations for quality assurance in language education. Regular controls and quality inspections of our language travels, language courses and language schools confirm our ability to act as a professional language travel organizer on the international market.
Sprachcaffe Languages PLUS is associated with various local and international institutions with the common objective of guaranteeing better standards and quality of our language courses.
Language School Quality Approval Organizations
ALTO (Association of Language Travel Organisations)
The Association for Language Travel ALTO is a worldwide association of language course providers and language travel agencies. More than 170 language schools, language travel agencies and associations from over 40 countries are currently registered as members. The aim of the ALTO is to ensure appropriate and fair trade between the members.
WYSE (World Youth Student & Education)
The World Youth Student & Education Association is a non-profit organization with more than 500 members representing the worldwide association of specialists in youth and student travel and international education.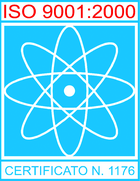 Sprachcaffe Reisen GmbH has been ISO 9001:2000 certified since January 16, 2007. This is an international standard for quality management that is globally recognized and accepted in over 100 countries. The ISO (International Organization for Standardization) has set itself the task of developing international standards and is an integral part of the WSC (World Standards Cooperation).
Canadian Education Centre (CEC)
The Canadian Education Centre (CEC) Network is a private, independent non-profit company that has been promoting and marketing Canada as a study destination for international students and as a world-class provider of education services since 1995.
Languages Canada is Canada's leading association for language education. The association represents educational offerings from the entire Canadian language industry for the two official languages - English and French. The language learning programs offered by the various providers are audited according to a strict quality assurance system. The aim is to guarantee a uniform standard for educational offers in Canada.
FELTOM (Federation of English Language Teaching Organisations in Malta)
Set-up in 1989, FELTOM is Malta's Federation of English Language Teaching Organisations, bringing together all accredited English language schools under one national association. The association's main aim is to advance the quality of English language education to international learners in Malta.
Sprachcaffe's London language school is certified by the British Council. an organization that has set itself the goal of ensuring the quality of teaching at language schools in Great Britain. The members of this institution commit themselves to comply with the established quality standards and undergo regular inspections.
FDSV (Fachverband Deutscher Sprachreise-Veranstalter)
Since its foundation, Sprachcaffe has been a member of the FDSV, whose goal is to create transparent quality standards for consumers. Compliance with these standards is ensured through regular inspections. Thus, only organizers who are willing to undergo inspections are accepted into the FDSV.
The Instituto Cervantes was founded in 1991 by the Spanish government to promote the popularity of the Spanish language and to increase interest in the culture of Spanish-speaking countries. Over 100 language schools in Spain have been awarded by the Instituto Cervantes and have been audited for the quality of their language courses. The Sprachcaffe language schools in Spain are certified.