Eri's experience in Sprachcaffe Frankfurt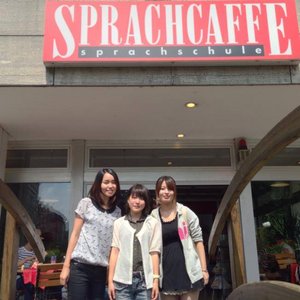 My first expression in the class of Sprachcaffe was "OMG, it will be very very hard....". Because in the class, the teacher and students MUST only speak German. It was really hard for me to understand the class at first.
However, day by day I realized that it was really important to force myself to speak only German, even though I had a hard time explaining things. I like all Sprachcaffe's teachers, because they are very friendly and nice, but my teacher is especially great! She is very cheerful, positive, patient and funny as well! I am enjoying my school life so much.
Eri, Japan