With today's pace in the international and globalized business world, good, if not excellent, English skills are required - and the easiest way to reach this level is to take a business English course abroad. You will almost certainly need English knowledge when communicating with your foreign business partners and to be able to understand or create documents in English.
At Sprachcaffe we offer goal-orientated learning and an effective training approach for professionals which has been proven over the course of 20 years. Our native English speaker teachers are trained to educate adults and have a perfect command of the language. We take into account your goals and your current level, and also optimize your learning process by considering your learning preferences.
Lessons Per Week*: 10, 20 or 30
Minimum Duration: 1 week
Group size: 1
Lessons Per Week*: 20
Minimum Duration: 1 week
Group size: 10
Brighton and Toronto offer 10 extra lessons per week
Lessons Per Week*: 20
Minimum Duration: 2 weeks
Group Size: 10
*Additional cost for learning materials. There is a 26 Euro deposit and approximately 6,50 Euros per week to borrow textbooks. These books are also for sale.
Group Lessons: The first part of the group business English course consists of 4 Standard Course lessons. Each of these are 45 minutes in length and focus on various elements of grammar, reading comprehension and conversation. These 4 lessons are then followed by 2 more 45-minute lessons focusing specifically on business English. These 6 lessons a day ensure that you progress efficiently in all aspects of the language.
Individual lessons: These offer a great advantage over group lessons in that you have more influence on the direction of your lessons and the content covered in the course. These individually tailored lessons also mean that your teacher is fully focused on your needs and goals, giving you full attention throughout. Your lessons can be tailored to concentrate on job-related activities and skills, presentations, letter writing or technical vocabulary to suit your sector. The lesson times and the number of lessons per day are flexible and depend on the student and the time of year.
We offer business English courses in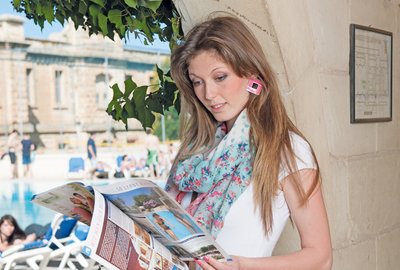 Learn Business English by the pool
More Info »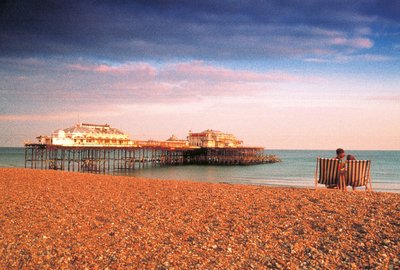 Business English in England's south coast
More Info »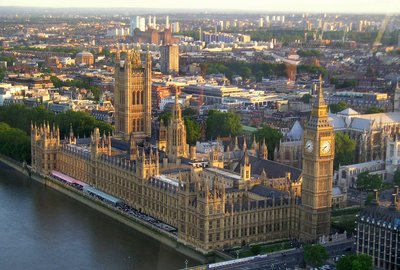 Learn Business English in England's financial capital
More Info »
From the basic steps of a simple conversation to the rhetorical subtleties of important negotiations, our business language courses will help you meet language-related demands in the international business world.
Our excellent schools are modernly equipped and have highly motivated teachers. We offer business English courses in England, Canada and Malta which can help you reach your desired level of English as quickly as possible. Furthermore, we offer a diverse range of accommodation options, organize dinners and various cultural activities to help further your progress and to enable you to get an interesting insight into the culture of your host country.
All the most important information in the palm of your hand
Order or browse our free catalogue for information on our language courses, the destinations we offer, types of accommodation, and more!