Business German Courses in Germany
Germany is unquestionably a country that boasts a rich history while maintaining a modern style that has proven to be a huge attraction for visitors across the globe. The country is not only a very popular tourist destination with a variety of unique attractions, but it is also an important country in terms of economic development. Germany has a strong presence in the automotive and manufacturing fields as well as in the world of commerce and international trade. With the blend of inspiring surroundings, booming industries and a subtly vibrant ambience, Germany has become a destination of choice for business, pleasure and academic purposes.
Our business German courses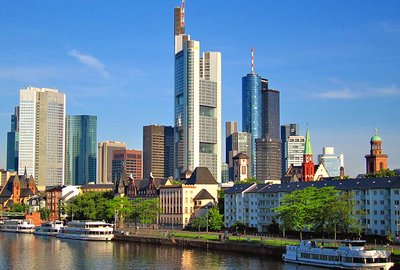 Learn Business German in the financial center of Germany
More Info »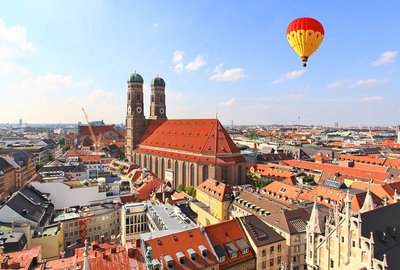 Learn Business German in the capital of Bavaria
More Info »
With every element of the country providing ample opportunity for a memorable and valuable experience, it is no wonder that our German courses designed for professionals and held in this inspiring country are amongst our most popular. Let the hidden charms of Germany surround you, while you invest in a language course that will help you to excel in your chosen field. With the importance of the language expanding rapidly and the boundaries of international trade blurring into a whole new world of opportunity, learning the German language has never been more beneficial. So strike while the iron is hot and equip yourself and your organisation with the German language skills you need to set yourself ahead in your prospective industry. Whether you are looking to immerse yourself in a city that boasts a bustling commercial atmosphere or you would prefer to learn every nuance of the German language in a quaint and inspiring German city, with Sprachcaffe you can choose to embrace the language and the culture in the city of your choice. No matter what your current language skills are, with the help of our talented language team you can rest assured that learning German has never been this easy or enjoyable. Set your goals and work towards incredible international success from the moment you arrive in Germany. So what are you waiting for? Choose to learn the language at one of our exceptional language schools in Germany today.
Do you have a question or need some advice?
We are always ready to solve any doubts you might have!