Your Last Minute Summer Holiday in London North or Brighton 💂🏼🎡
Small number of places still available! Save up to £400 in Brighton or London North! Start your unforgettable summer holiday in England now!
School trips with and without language courses
Learning a language together is much more fun than learning alone. Then why not fly abroad with the whole class? Sprachcaffe offers school classes the opportunity to travel to other countries. We also offer you the opportunity of learning a new language or deepen your existing language skills. The chosen language is learned in a fun and engaging way. Going on a trip with your class is the perfect opportunity to strengthen the group's cohesion and build amazing memories!

Spend an unforgettable time with Sprachcaffe on a class trip with or without language course.
Over 35 years of experience with student groups
International destinations
Over 30 language schools in exclusive destinations
Verified quality and external certifications
Rely on our experienced and prepared on-site staff.
Our experience allows us to adapt to the requirements of your class. In addition to the language course, our trips include a varied cultural program in which the students intimately experience the country and its culture. The students' language skills are constantly put into practice, both inside and outside the classroom.
Course content adapted to individual needs.
Contact with native speakers
Developing cultural open-mindedness.
Flexible leisure programs
Varied program of leisure activities
Experiences that your students will remember for a lifetime.
For many schools it is difficult to find partner schools abroad. Sprachcaffe supports the schools and the language development of the students with our tailored school trips.

We are happy to advise you on individual countries and course locations, talk to you about the duration of the trip, and inform you about the organization and design of the projects.
Sprachcaffe school language trips
Learn more about our amazing international destinations. We have been organizing special programs for school classes and groups for almost 40 years!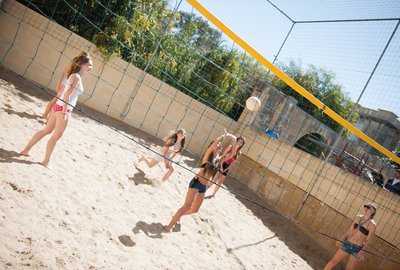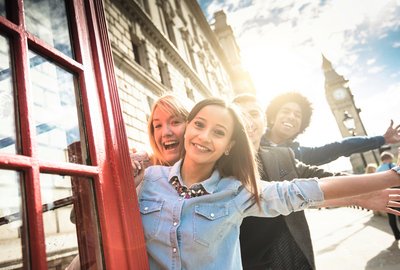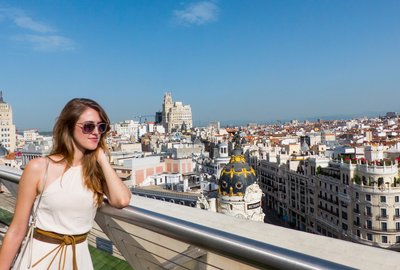 School trips without language course
Want to spend a great time together as a class and have fun? Then choose Sprachcaffe's youth class trips! We will organize an exciting leisure program for you in the most amazing places - whether on the beach or in a city! We cater to your individual wishes so that your class trip can be truly unforgettable.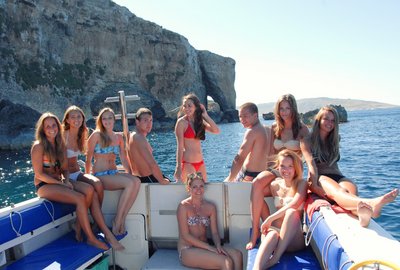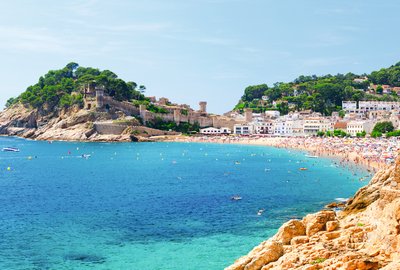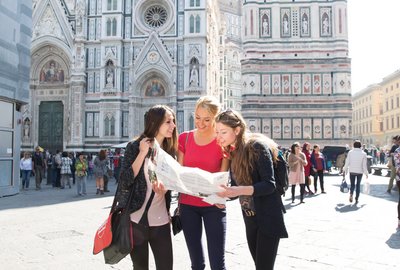 Enjoy La Dolce Vita in Italy together!
Have we piqued your interest?
We are happy to plan your class trip with you personally! Just contact us and we create an individual and non-binding offer for you and your class.
Do you have a question or need some advice?
We are always happy to solve any doubts you might have!