Lexia's experience in Sprachcaffe Beijing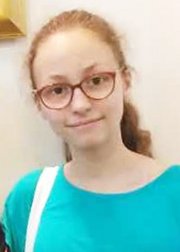 The school is located in the center of Beijing, like the hotel, and it gives us access to all Beijing. The teachers are kind and teach us well, the level is really correct and increases every week. Also the lunch is good.
The hotel is near the school and easy to find. Its access is really simple with the subway, the bus and the taxi. Breakfast and dinner are quite good and the room too.
The activities are great, there is a lot of choice. The visits are interesting and the activities are really funny and well organized.
The team leader (Kevin) is open-minded and kind. He helps you when you need it and in every situation. He's close to everybody (and he is very funny).
I just want to thank you for this great experience in Beijing, it was a pleasure and I'll come again for the third time…
Lexia