Your experience in Sprachcaffe Montreal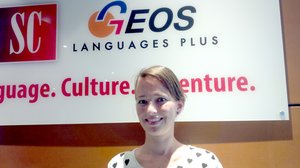 I came to Montreal in order to learn French at Geos. Comparing Geos to other language schools, the first difference I recognized was that it has got more of a family atmosphere, and I think that is the most advantageous feature of Geos. Their policy focusing on the education of the students by sticking to small group sizes makes the classes more effective as they make it possible to have the appropiate attention during classes. The teachers are well qualified and fairly patient with the students. Because of the great variety of the students it is a good opportunity to improve my French and my English as well. There is also a 'community space' to spend freetime/breaks with the other students. Last but not least, due to the favourable location of the school, we have the chance to reach all of the places that are worth seeing in the city.
As for my accomodation, I'm living here in Montreal in an apartement that is a little bit further from the city centre, but it is easy to reach by metro. The owners of the apartement are kind and helpful and the rooms, the kitchen etc. are always clean.
In general I like the cultural diversity of the city, and I found people quite friendly and polite :)
Dalma A Molnár (Hungary)