Hitoshi's Experience with Sprachcaffe Beijing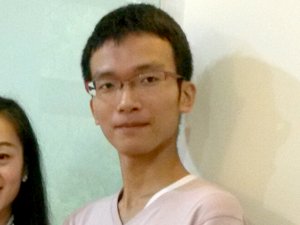 My objective while studying abroad: Improve my pronunciation.
About the school:
The school is small, but the atmosphere there is very nice. Teachers, students and staff have an informal and friendly relationship which is integral to Sprachcaffe. Everyone is always smiling and laughing.
The lessons:
Although it was a group course, my teacher always focused on the individual skills of each student. I wanted to improve my pronunciation and my teacher is very much focused on my pronunciation.
The establishment:
I have no particular dissatisfaction about the accommodation. Bring your own towels yourself.
The City:
The townspeople were just friendly. The air is not clean, but the temperature is warm and comfortable.
The most interesting memory that you take from here: Day by day, I could use many words and could understand what people were saying in the street. It also felt very good when I could have a with the staff of the shops.
The hardest experience here, and how you conquered it: It was hard to strengthen my basic Chinese skills. However, after starting to improve, my ability in Chinese improved a lot.
Your experience with Sprachcaffe:
I learned that it is important to be patient and continue to study hard. I also realized that it is very important to reinforce the basic skills, and enjoy the study.
Additional comments:
I got used to being in school every day. It felt very comfortable being there, so I'm sad to have to leave my school. I want to go back and study again.
Hitoshi Matsumoto