Save up to €400 with the Sprachcaffe Espresso Discount!
Save big on your next language trip! Unwrap our incredible discounts and make your dreams a reality. Don't wait; start saving today!
Spanish Courses in Spain for Juniors
Allow the vibrant colours of Spain to captivate you as you embark on the adventure of a lifetime. Get ready to have your mind blown in this breathtaking country where culture, history and European charm combine to create the perfect Mediterranean destination. From the beaches to the constant sunshine, and mouth-watering cuisine you are guaranteed to experience a once in a lifetime summer vacation.
Imagine learning Spanish in the country where the language originated while embracing a laid-back vibe, a diverse culture and a whole new world of fun and excitement. With the beautiful language surrounding you as you explore Spain's hidden gems you are guaranteed to learn almost effortlessly, while you make lifelong friends with young students from all over the world.
Enjoy this liberating language and travel experience while you learn every nuance of the Spanish language and create wonderful memories. Experience a true sense of freedom and gain confidence in yourself and your new language skills while enjoying the comfort and safety of having a team of fully qualified and friendly course co-ordinators and teamers available at all times.
One of the first things you think of when you think of Spain is definitely "sun" - and rightly so! The Mediterranean climate makes Spain the perfect destination.
Spend weeks relaxing on the beach and soaking up the sun? Or would you rather explore a big city? Malaga and Barcelona are waiting for you.
Experience the cumulative culture: explore the influences of the Romans, Visigoths and Moors - or would you prefer a more modern culture? Spain has it all!
Flight accompaniment on request
Flying can be quite complicated, flying alone even more so. We will gladly accompany you on your flight and ensure that everything runs smoothly.
If you would like to learn Spanish on your language study trip, you can choose between Barcelona or Málaga as your destination. These are among the most beautiful places in Spain. Barcelona is a real hotspot that has something to offer around the clock, and Málaga is one of the holiday destinations par excellence. But no matter where you go: sun, fun and lots of interesting encounters are definitely included.
Our language schools in Spain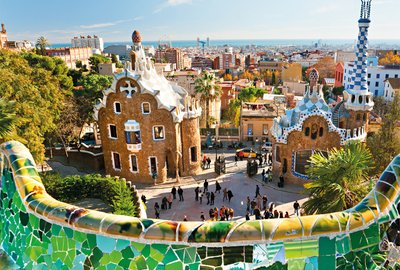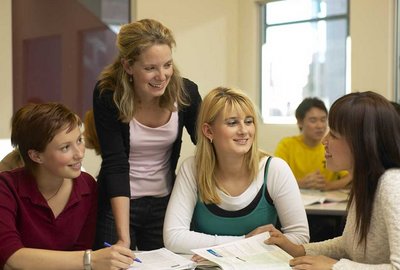 Questions and answers about Spain
Do you have a question or need some advice?
We are always ready to solve any doubts you might have!