Save up to €400 with the Sprachcaffe Espresso Discount!
Save big on your next language trip! Unwrap our incredible discounts and make your dreams a reality. Don't wait; start saving today!
Having a year to spare is the perfect opportunity to travel abroad
You want a long term course that will allow you to reach your full potential? Taking a gap year or minimum 3 month sabbatical with Sprachcaffe is the optimal way to follow your ambition!
It is common to want to take a year off after finishing school and before entering your working life. Many undergraduate and postgraduate students also feel that they would like to see more of the world after their studies, before committing to the routine of work. Have you found that you only really getting into a language after taking a course for a week? If there is a language barrier separating you from your dream? Do you want to study the language for as long as you'll need in order to effectively feel as though you have progressed to a very comfortable level?
What better way to achieve such a level of linguistic eloquence, than spending months on a trip abroad in order to gain more global experiences, all while stimulating your mind by learning a new language with our unique Sprachcaffe gap year course offers. You can try new and unfamiliar things, travel, get involved in the program that will enable you to successfully learn the language that you have always wanted to speak and write in, explore the world and gain invaluable experiences.
There are almost no limitations as to how you can spend this language travel gap year. On your journey with Sprachcaffe you will be completely free to determine how long you want to stay, which language you want to learn and which country you want to learn it in. Create your ideal stay abroad while achieving your language goal, all according to your wishes. We will gladly help you turn your wish of the ideal travel fun and language scheme into reality.
What will you gain from going on a Gap Year or sabbatical year abroad?
Further expand your language skills
Get to know a new country and new people
Make international friends and stay connected
Become more independent and open minded
Go on adventures into the unknown breadths of these welcoming countries
Gain life experience very rapidly and increase your level of global awareness and maturity
The opportunity of greatly enhancing your professional prospects through the Pathways Program
Optimize your career prospects by gaining these valuable qualifications!
Learning a new language is a serious advantage in today's globalized markets and societies. However, it can be hard to determine the right path for your own personal needs. If you need any help finding the most direct route to your own success, you can contact us at any time.
Having a year to spare is the perfect opportunity to travel abroad
What can you gain from a gap year abroad or Sabbatical with Sprachcaffe? Unlike our more commonly offered Standard and Intensive courses, the gap year course is spread across a much longer time span. Sprachcaffe's long term course brings people together who feel the same about learning a new language while being eager to travel and explore the unknown.
You will of course be able to choose how much work you want to take on. The gap year Standard course includes 4 lessons per day and the Intensive course includes 6 lessons per day, each of which are 45 minutes long in both course types. Lessons take place in the mornings from Mondays to Fridays so that you can freely plan your time in the day from the afternoon until the night. Weekends are obviously also free for you to follow any of your desires while staying in the country of your choice. If you do not yet know what you want to do once you are there you can join us for excursions, our sports offers and other free time activities that we have prepared for your stay. In case you already have plans for what you want to do, see and explore during your stay, you are free to follow your goals as well.
You will find courses for all language levels and capabilities in our program, which includes courses from A1 to C2 (C1 and C2 only available upon request). Before you begin your travel journey we will ask you to take part in a placement test in order to determine which type of course will be best for you to take at your skill level and so that we can ensure that your language development progress will be smooth and easy.
Our gap year language courses are available all year long, due to which you are not limited to certain shorter booking time periods or dates.
We'll take care of all of your needs, no matter how you'd like to spend your stay during your language travels! The minimum amount of time available for taking a gap year language course is 8 weeks, but there is no limitation for any period longer than that. Therefore, it is completely up to you whether you would like to make it two months, a year's stay or even longer.
The weekly price of our course decreases the longer you stay, but the type of service you receive will always remain the same. We take care of your flight, accommodation, board (if applicable) and your language course. You can also book any free time free time activities with us on site.
18 is the lowest age required in order to take part in most of our gap year courses. In some countries participants from ages 16 and upwards are allowed to book a long term language course, however such applications will only be accepted with a permission letter from the participant's parents.
Your weekly price will decrease depending on the length of your stay when taking one of our long term language courses.
The type of flight, accommodation and board do not vary from the language trips that we offer for travels under 3 months. Alike our other shorter course offers you will also receive a Sprachcaffe language course certificate after completing your language studies with us.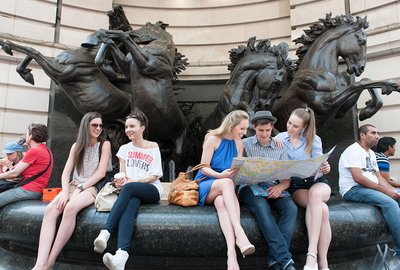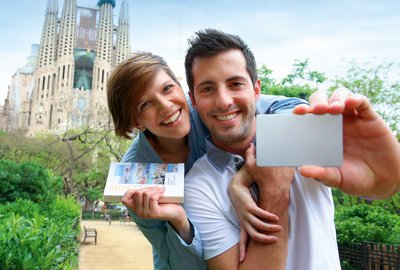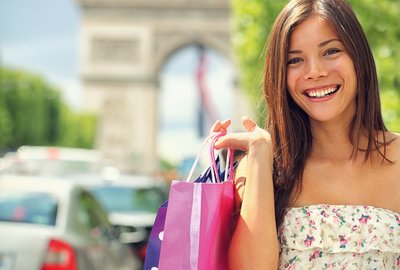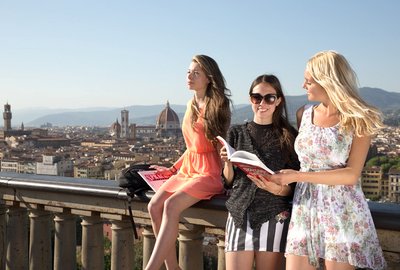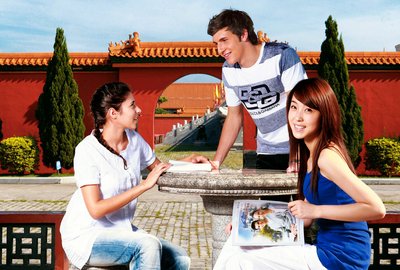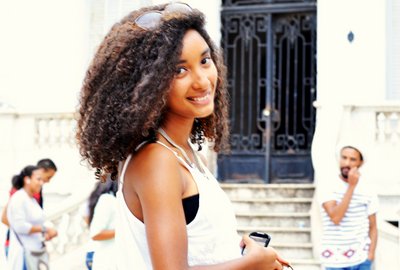 You still have questions or are looking for an offer?