English courses in Canada provide a great opportunity to see the second largest country in the world while also learning an important language. English, together with French, is one of two official languages of this vast North American country and the people here have a broad and easy-to-understand manner of speaking. For these reasons, English courses in Canada provide a great opportunity to get to grips with the true use of English in everyday life.

Make the most of your time in Canada and practise your English through excursions to the country's many cultural, historical and natural sites and attractions. Canada is infamous for its expanse of natural beauty that encompasses waterfalls, lush green mountains, great lakes and rivers as well as glaciers and fjords. Discover the Niagara Falls, the Algonquin Provincial Park, the exquisite beaches of Lake Ontario and the slopes of the Blue Mountain as you learn English in Canada.
Visit the second largest country in the world, a wonder of nature!
Unique landscapes and places of interest
Skyscreapers, beaches, forests: Canada has it all!
Choose between our language schools in Toronto, Calgary, Montreal, Vancouver, Victoria, and Ottawa
English and French Courses in Canada for Adults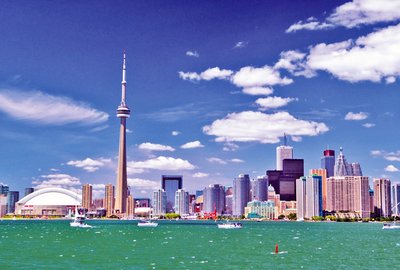 Language School in Toronto
Learn English in one of the safest cities of the world
More information »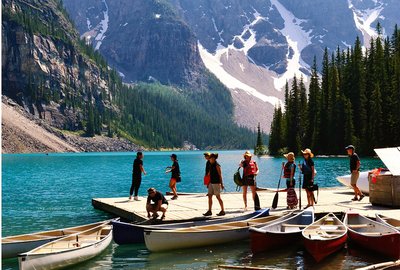 Language School in Calgary
Learn English and combine culture with beautiful nature
More information »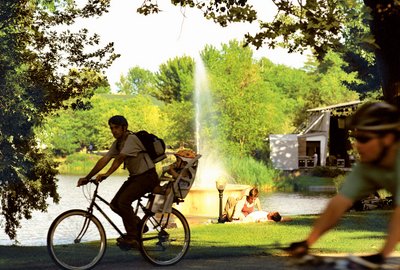 Language School in Montréal
Learn English or French in Canada's bilingual metropolis
More information »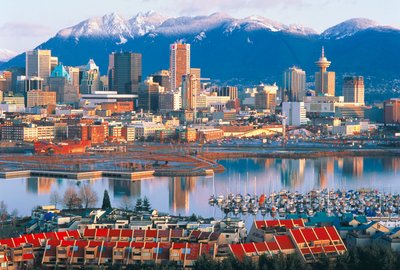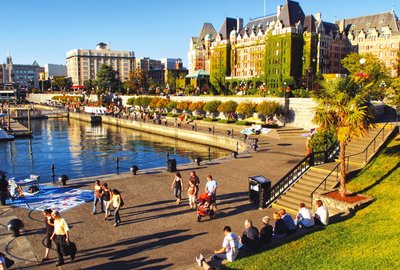 Language School in Victoria
Learn English in a metropolis with British flair
More information »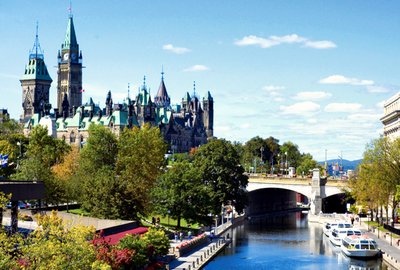 Why study English in Canada?
Not only could you improve your language skills during one of Sprachcaffe's English courses in Canada, but you could also get to know a wonderfully diverse country with lots of culture and adventure on offer. Whichever English school in Canada you choose from, whether it's the capital of music and art - Montreal, or the sports capital and home of the famous CN Tower - Toronto, you will be in no shortage of ways to occupy your time outside of the classroom. You can use what you learn in the classroom to enhance your holiday in Canada and at the same time use your experiences of exploring Canada as material to discuss with your teacher during class time. The benefits of English courses in Canada are manifold!
Why study French in Canada?
Explore the wonders of Montreal while learning French and embracing the bilingual city and rich culture. Immerse yourself in the city's vibrant culture and create unforgettable memories while learning a lifelong skill. With French and English being the co-official languages of the country the art of switching between the two can be heard throughout Canada and is a truly mesmerising linguistic act and useful skill to learn. A French course in Canada will undoubtedly be a truly memorable experience with adventure and excitement being a par for the course. Embrace the language and the culture while investing in your future and enjoying a once in a lifetime experience in Canada.
Do you have a question or need some advice?
We are always ready to solve any doubts you might have!