Save up to €400 with the Sprachcaffe Espresso Discount!
Save big on your next language trip! Unwrap our incredible discounts and make your dreams a reality. Don't wait; start saving today!
English language course in Canada for Juniors
Imagine learning English in one of the world's most exciting countries. With Canada's diverse culture, breathtaking natural beauty and exciting atmosphere you will learn the language while enjoying the vacation of a lifetime. With English as Canada's co-official language, you will find yourself learning the language in a way you never imagined possible, through experiencing it spoken naturally as you explore the world's second largest country.
It's time to forget about learning a language the old-fashioned way and embark on a language and travel experience that you will never forget. The boring lectures in dull classrooms are over, but the learning is all set to continue as you enjoy everything this awesome country has to offer. In a country where history, culture and natural beauty combine to create an environment like no other, you're sure to fall in love with Canada and everything it has to offer.
American lifestyle and British class - that's a good way to describe Canada. But many influences from other cultures also make Canada worth discovering.
Canada is a bilingual country, meaning that both English and French are official languages, so most Canadians speak both languages - an ideal language travel destination!
Beautiful Cities - Nice People
Canada is always worth a trip, not only because of the impressive cities, but also because the Canadians themselves welcome you with hospitality and courtesy.
On request with flight accompaniment
We will be happy to accompany you on your flight so that you can experience the perfect language study trip without any worries.
Sprachcaffe offers you the opportunity to go on a language study trip to world-famous cities such as Toronto and Vancouver. A language study trip to Canada is the most effective and interesting way to improve your language skills and at the same time get to know friendly people of the same age from all over the world! Explore the traditions and peculiarities of the Canadians, their cheerful festivals and the delicious Canadian cuisine and use what you learn directly in everyday life. Canada is a diverse country that will enchant and surprise you again and again. See for yourself on one of our language courses for students in Canada and embark on the adventure of a lifetime!
Our English Language Schools in Canada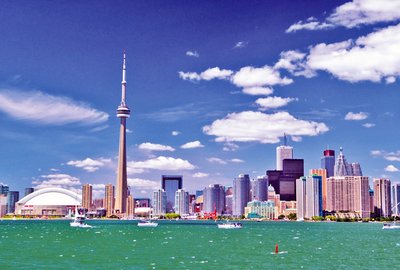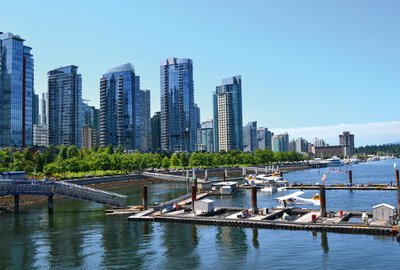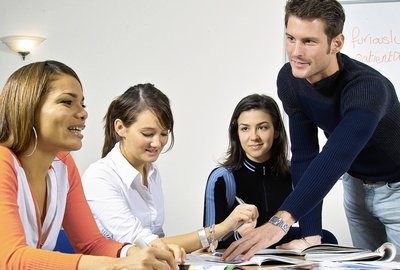 Preparation for the Cambridge Certificate, IELTS & TOEFL
More information »
Questions and answers about Canada
Do you have a question or need some advice?
We are always ready to solve any doubts you might have!