Limited spots available. Book your language study trip for the autumn holidays now!
English Courses In England for Adults
Experience the intricate and dynamic language of English in its country of Origin: England. From the Elizabethan era to the modern transition, become a part of the culture that the English language has introduced. With endless history in every cobblestone from city to country England boasts a learning experience unlike any other. And what better way to embrace every facet of the experience than by acquiring or improving a life-long skill?
Experience a learning opportunity while enjoying the sights and tourist joys with an overall holiday feel in every aspect of the course. From royal palaces and historical landmarks to buzzing nightlife or serene walks in natural wonders, England has an attraction for every individual. The atmosphere that embraces you as you walk through the English streets will remain a part of your soul.
Birthplace of the English language
Learn English in the land of William Shakespeare, Geoffrey Chaucer, and Mary Shelley!
Unique landscapes and places of interest
Go shopping in London trendy stores or take a walk on Brighton's beautiful beaches: England has it all!
Choose between our language schools in London, Brighton, and Bournemouth
Sprachcaffe's English Language Schools in England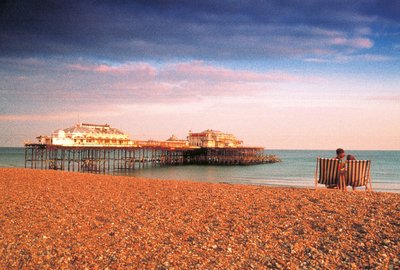 Language School in Brighton
Learn English at a popular seaside resort in South England
More information »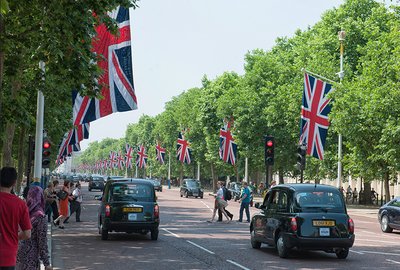 Language School in London
Learn English in one of the world's most iconic cities
More information »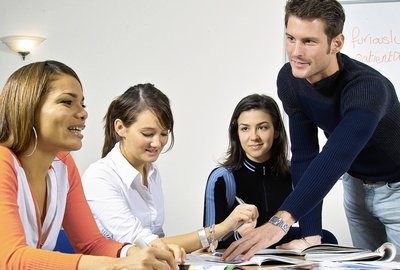 Why is England one of Sprachcaffe's Most Popular Destinations?
With a variety of venues to choose from you are afforded the luxury of choosing a learning environment that appeals to you on every level. Whether you are looking for historical and cultural immersion in the hustle of one of Europe's premier sightseeing cities or a vibrant seaside escape, our courses are custom designed to suit every student's needs. Sprachcaffe schools give you the opportunity to experience a burst of culture and language every day while you experiment with your newly acquired skills outside of the classroom with the locals or fellow students.
Observe the English language in a free and informal environment or engage in conversations over a meal in a traditional English pub or while lazing on a sunny Brighton beach. With schools in the buzz of big city London, the quiet natural wonder of Devon or alongside the lively Brighton beach you have the opportunity to experience any aspect of England that attracts your eye. Every aspect of the course will prove to be an unforgettable experience, not only will you be welcomed into the Sprachcaffe family but you will be welcomed into the English community.
Our course leaders are always ready and willing to answer any questions or to simply offer recommendations on tourist attractions or recreational activities for every individual student. With every language goal mere steps away from being achieved we aim to ensure that all of our students are not treated as students but are thought of as friends to create an informal and stress free learning environment. By ensuring memorable learning and travel experiences we aim to promote cultural, historical and natural immersion to not only acquire a language skill but to acquire a love for the diverse and awe inspiring country of England.
Do you have a question or need some advice?
We are always ready to solve any doubts you might have!