Onur's experience in Sprachcaffe Frankfurt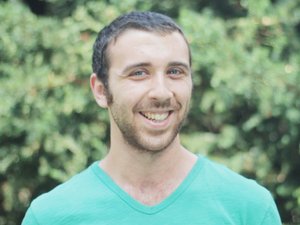 Hello, my name is Onur Öztürk. I come from Turkey and this was my first experience abroad.
It was really difficult for me at the beginning and the Sprachcaffe team, from teachers to staff, helped me a lot. In my opinion Sprachcaffe has the best location in Frankfurt. I share the apartment with other new friends from different countries, which allowed me to get to know new cultures. The lessons in Sprachcaffe are instructive and fun.
Even though I stayed here only three months I believe my knowledge improved massively. I thank the Sprachcaffe teachers for that, they are really good at their jobs. I will recommend Sprachcaffe to my friends in Turkey who want to have a great adventure abroad.
Onur Öztürk