Save up to €400 with the Sprachcaffe Espresso Discount!
Save big on your next language trip! Unwrap our incredible discounts and make your dreams a reality. Don't wait; start saving today!
Our German language courses in Germany
German courses in Germany are a popular choice for language learners wishing to improve their language skills in a quick and natural way. As one of Europe's most important languages in trade and commerce, German is a popular and important language to learn. When you learn German in Germany you are ensuring that you have the unique chance to observe the language in its everyday use, soaking it up at every opportunity.
In addition to the language benefits of taking a German course in Germany, you will also have the chance to explore all the wonderful sights and attractions this central European country has to offer. From the diverse scenery to the changing architecture, the rich history to the unique cultural heritage, Germany has a diverse mix of qualities to offer. The home of bratwurst and Oktoberfest contains many important cities boasting art, culture, advanced infrastructure and deep history and tradition.
Metropolitan atmosphere and vibrant history
Discover Frankfurt and Munich, centres of German life
Meet international students
Study the language and explore the country with students from all over the world
Choose between Standard, Intensive, One-to-One, and Exam preparation courses
Discover German culture and life in Germany up close with a language study trip from Sprachcaffe.
Our Language Courses in Germany
Both of our language schools in Germany - Frankfurt and Munich - offer a metropolitan atmosphere, vibrant history, unique architecture and a lively nightlife. You will see that in such exciting, cosmopolitan environments filled with new sights to see and culture to experience, learning becomes almost effortless. Make sure you use this unique opportunity to go on excursions to the surrounding areas as well as exploring your city of choice.
Germany
Hessian coziness meets cosmopolitan flair in a modern banking metropolis.
More Information »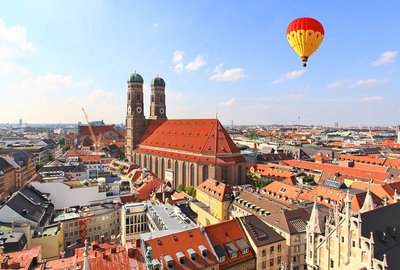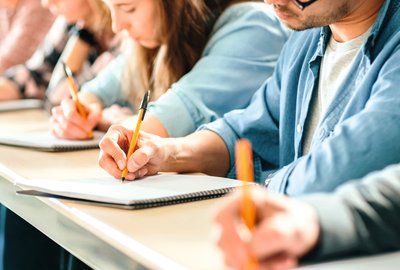 Prepare for TestDAF and get to know German culture at the same time.
More information »
Why study German in Germany?
By taking one of our German courses in Germany you could combine learning an important new skill with having a cultural holiday. Get to know all about the traditions and customs that make Germany unique, use your new language skills to get to know your city of choice more intimately than you would on an average holiday. Relax in comfortable German wine bars, stroll along wide rivers and admire the beautiful architecture, or sample the hearty, warm cuisine. Then use these exciting new experiences as discussion material in class, ensuring your language skills are improving constantly. Experience all this country has to offer and more on one of our German courses in Germany.
Do you have a question or need some advice?
We are always ready to solve any doubts you might have!