Pawel's Experience with Sprachcaffe Beijing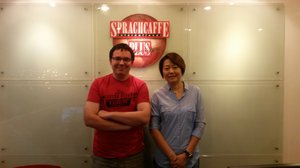 Very friendly school with amazing atmosphere and a great location.
In 2014 I had one to one private classes. I was very impressed with how my teacher was prepared for conducting lessons. The hotel is a budget hotel but clean and tidy. The restaurant was serving delicious food and prices were not too expensive. The service was very friendly. I personally love Beijing. Besides being huge and very international, there are plenty of sights to discover.
Beijing is a very interesting place and every day I am amazed by the things it has to offer. It is difficult to choose one moment to describe as the best.
I learned how to negotiate which may also be important in the future. Since I came to Beijing the first time a few years ago, my Chinese level was at a good level, but now I've made ​​great progress with the language and become even better.
Pawel Sarewicz