Ana's experience in Sprachcaffe Vancouver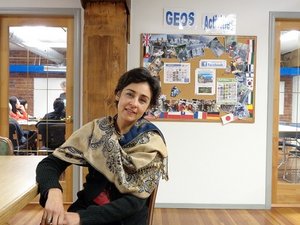 As I walked through the city, I wanted to go up the building at 322 Water Street out of curiosity and I entered Sprachcaffe GEOS School. Rooms are spacious and the architecture is surprising.
Everything went well at the school: the secretary Chelsea, the director Paul and his kindness and availability, the quality of our courses with our teacher Alex; all this made this trip an unforgettable experience for me.
And last but not least, my classmates were amazing! Paul, Chelsea, Haenin, David, and all the others with whom I lived during my stay.
Congratulations to Sprachcaffe GEOS!
Ana Luisa