Save up to €400 with the Sprachcaffe Espresso Discount!
Save big on your next language trip! Unwrap our incredible discounts and make your dreams a reality. Don't wait; start saving today!
Business Spanish Courses in Spain
With one of our business language programs in Spain you could combine an unforgettable holiday with a very useful and effective Spanish course for professionals. Of course, Spain is the preeminent location at which to learn Spanish because it is the origin of the language and it is also relatively easy to reach from many European countries. Sprachcaffe has many years of experience in the organization of language courses in Spain.
Firstly, you should decide upon your goal; we then determine your language level – then you're ready to get started with one of our business Spanish courses in Spain! While individual lessons enable a personal tutor to focus entirely on your own requirements, group courses, on the other hand, emphasize interaction and speaking freely, as is necessary in meetings and for presentations. Of course, you could also combine both of these course types!
We offer business Spanish courses in: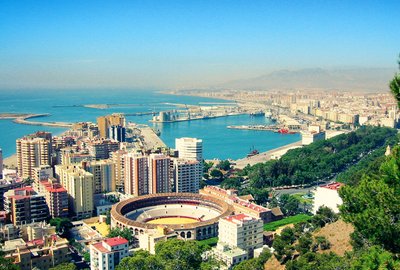 Language School in Malaga
Learn Spanish at the sunny beaches of Southern Spain
More information »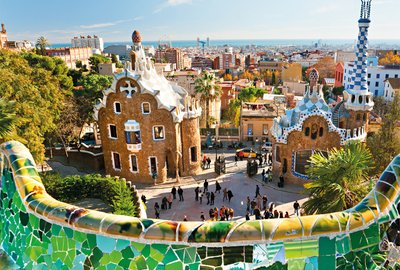 Language School in Barcelona
Learn Spanish in one of Europe's top destinations
More information »
Pursue your professional goals with a business language course in the cosmopolitan capital city of Madrid, in the Andalusian cultural center of Malaga, or in the international coastal city of Barcelona.
You will discover that during such a language course in Spain, learning becomes almost effortless! You should also use the opportunity to go on excursions to surrounding towns and regions, and learn about Spain's features and attractions.
Do you have a question or need some advice?
We are always ready to solve any doubts you might have!