Save up to €400 with the Sprachcaffe Espresso Discount!
Save big on your next language trip! Unwrap our incredible discounts and make your dreams a reality. Don't wait; start saving today!
Learn with us English, Spanish, French, Italian,German, Chinese, Arabic and many other languages online and effectively from the comfort of your own home with native speaking teachers. Get access to a wide array of options: small groups, individual one-to-one lessons or intensive courses for professional needs are available whenever convenient to you.
Our online language courses are suitable for everyone! Whether you are a young student or a mature adult, you're always welcome at Sprachcaffe!

The benefits of our online langugage courses
Our virtual classroom is based on easy-to-use technology, even on smartphones. Short loading, maximum efficiency.
100% real teachers, 100% live. No robots, no multiple-choice questions.
Upon completion of a language course, you'll receive the Sprachcaffe certificate, confirming your proficiency in the subject.
Tailor-made and effective
Learning content can be discussed individually and adapted on a daily basis.
Course models for our online language courses
At Sprachcaffe you can choose between three different course models. If you only have time on the weekend, you can choose our weekend course. If you want to learn a language as quickly as possible, we recommend our intensive course. Find the online language course that suits you best!
Look forward to entertaining, exciting lessons and let Sprachcaffe take you into the digital world of foreign languages. You will soon see: Learning online with Sprachcaffe is more than just swotting vocabulary and cramming grammar, because it's a lot of fun. Your online language course is designed by real teachers to be lively and communicative. In our small learning groups, you'll meet like-minded people from all over the world and practice what you've learned through direct exchange. We also prepare you for the common language exams (TOEFL, TOEIC, FCE, IELTS, DELE, DELF, CILS etc.).
Study your desired language with international students of your same language level.
✓ 7-12 participants
✓ 10 lessons (G2) and 20 lessons (G4) per week
✓ 1 lesson = 45 min
✓ Also possible as weekend course
✓ Meet like-minded people from all over the world
✓ Interaction in the group
Take private lessons alone or with someone who is at the same learning level as you.
✓ 1-2 participants ( One to one and One to two)
✓ 10 lessons
✓ 1 lesson = 45 min
✓ Flexible dates & times
✓ Personalised teacher schedule
✓ Intensive support
When you book an online course, you secure a 5% loyalty discount on the next course and accommodation of a language trip.
Overview of online language courses
We offer online courses in individual lessons (also for two, e.g. with siblings, partners, friends) as well as in the group in various intensities. We organize the right language course for every need, from courses especially for children and young people or adults to specialized business courses for working people.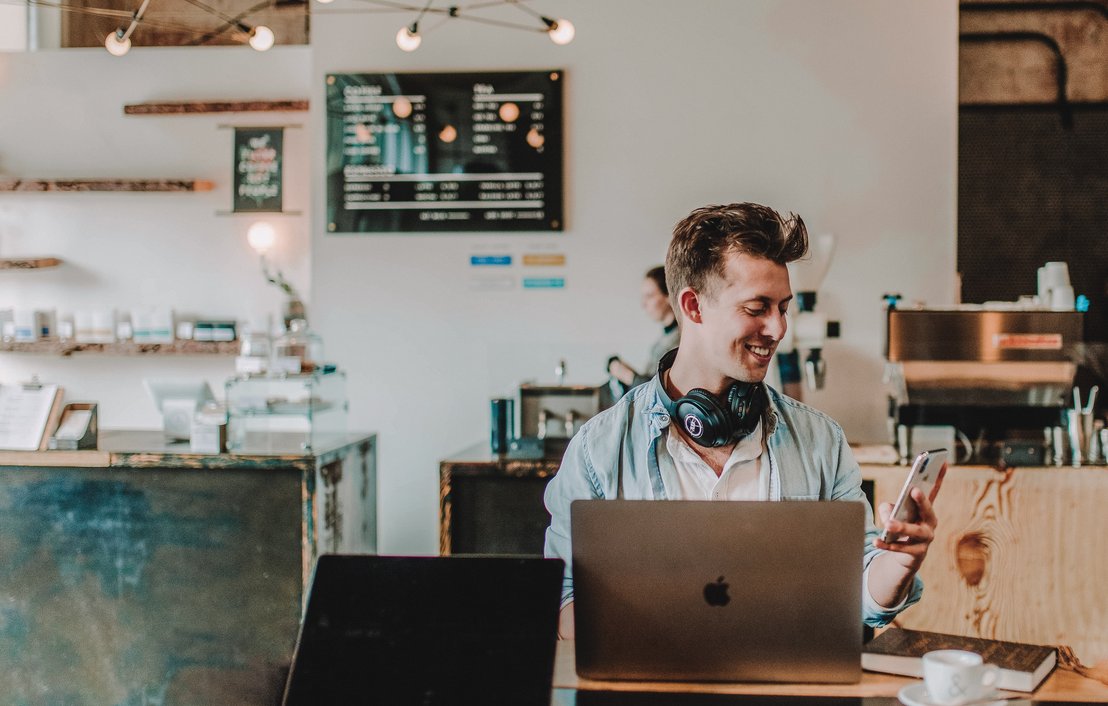 As a complement to the classroom Sprachcaffe online language courses are very useful. The students save the additional way to a tutoring centre, so the teacher comes straight home, so to speak. This motivates and increases the school performance. We recommend 10 lessons per week.
What's more, internet lessons can also help bilingual children learn their mother tongue. English, Spanish, French, Italian, German, Chinese or Arabic, we recommend 2 lessons per week over a period of 3 to 6 months.
Online lessons can be designed so flexibly that they easily fit into everyday life. For some this may be one appointment a week, others would like to practice the foreign language a little or very intensively every day. In this way, further training in leisure time can perfectly be combined with work, household and other obligations without becoming a burden.
Just tell us your age, whether you prefer to learn alone or in a group, what your current language level is and how it suits you best in terms of time. We will find the optimal course for you!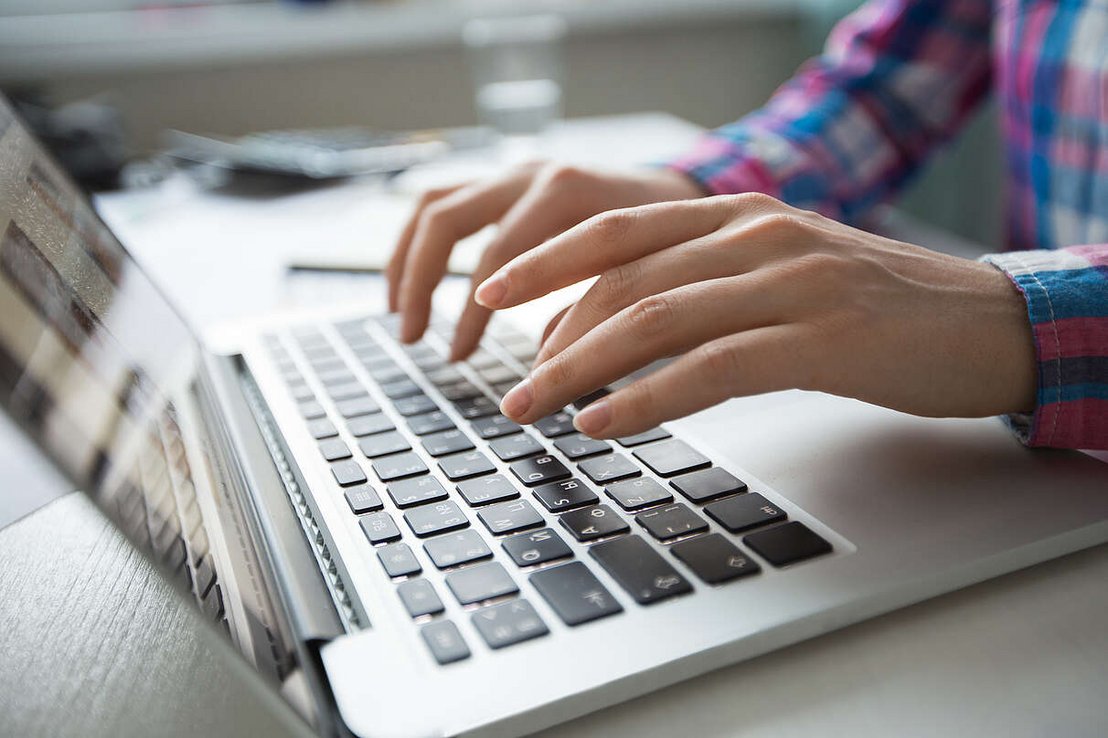 Our online intensive course (in a group or as private lessons) with 30 weekly lessons (6h/day) helps you greatly improve your professional language skills.
By your wish we can extend the language course for 40 weekly lessons.
Don't waste your time, be always ready to achieve the best in your career for your future. We are here to help you!
Choose the course that suits you best, fill out the registration form and have a personalized offer sent to you according to your preferences. If you like our offer, you can register for your online language course and conveniently pay online. And then?
1. Get access to your personal Sprachcaffe log-in. There, you'll take an online language test so that we'll have your language level determined accurately.
2. We will find the right language course for you based on your skills and special needs.
3. We'll send you a link, which will allow you to access the online classroom. The classroom will become active as soon as your teacher is ready.
Questions about the online classroom
In advance you will receive a link and access data via e-mail.
If you want to join the session via your web browser, just click on the link provided. You will then be asked to download and execute a file. After executing the file, you will be in the classroom.
If you would like to take part in your online language course via your smartphone, you will need to install the appropriate app first. You will then be asked to enter the login details for your session.
You can also dial into the session over the phone. To do so, dial the free phone number included in the invitation email. You will then be asked to enter the session pin.
The session will start as soon as the teacher is online.
Ideally you have a current webcam with microphone or a smartphone with a "selfie-camera". But you can also take part in the online language course without a webcam. In this case the other participants cannot see you, but you will still be able to see them.
Broadband connections have a different upstream speed than downstream. If you are connected to the Internet via Wi-Fi, make sure you have a stable signal. The best way to do this is not to be too far away from your access point/router.
Requirements to attend an online language course are
Standard quality video
0.5 Mbps received
0.5 Mbps transmit
High resolution video
2.5 Mbit/s received
3.0 Mbit/s transmit
Test your internet speed here: http://www.dslreports.com/speedtest
We rely on proven software from Cisco. You can test the meetings in advance. It is very unlikely that there will be problems. You can attend a previous test meeting to ensure that your webcam and microphone are set up properly and that our online classroom is working properly for you.