Learn English in England for Juniors
English courses in England offer young people a great opportunity to see the country where the English language originated. Home to Queen Elizabeth II, fish-n-chips, tea, football and covered in green parks and fields - England is a country filled with history and tradition. It is also an extremely multicultural country and its mix of cultures and influences, coupled with the country's own charming national characteristics, is something unique to experience.
We all know how important English skills are in modern times - young people often need this vital skill as they get older in order to progress in the world of work and travel. However, sometimes teenagers don't fully appreciate the importance of English without seeing the practical application of it in everyday situations. That is why studying English abroad is so important. Teenagers at our English schools use English throughout the day in order to communicate with their classmates and locals, which shows them just how useful English is.
Birthplace of the English language
Learn English in the land of William Shakespeare, Geoffrey Chaucer, and Mary Shelley!
Trendy coastal towns and lively cities
Go shopping in London trendy stores or take a walk on Brighton's beautiful beaches: England has it all!
Choose between our language schools in London, Brighton, Eastbourne, Bournemouth, and Weymouth,
The best places to learn English in England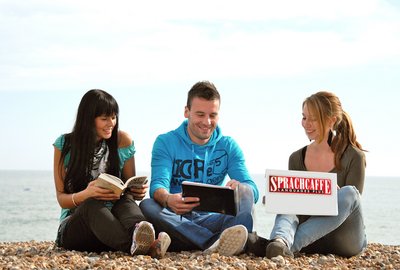 Learn English in Brighton
Learn English on the south coast and reach London in less than an hour
More information »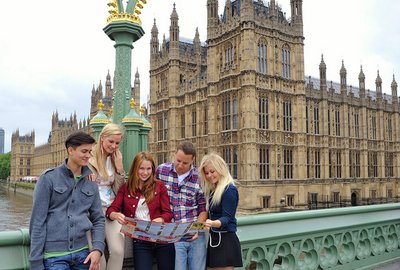 Learn English in the most popular city of England
More information »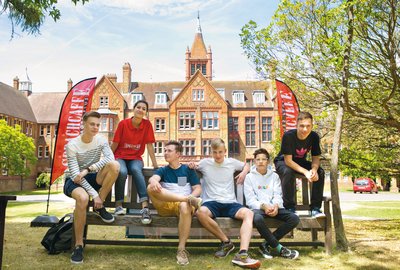 Learn English in London St. Margaret's
Learn English on a real English campus
More information »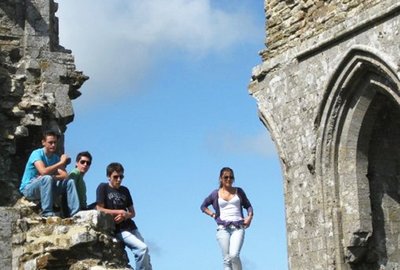 Learn English in Bournemouth
Learn English in a sparkling city with a dream beach
More information »
Why choose English study abroad programmes in England?
By spending time in England on one of our English courses, young people pick up essential vocabulary and communication skills that they may never gain in their home countries. During their time in England, teenagers become accustomed to the range of English accents as well as the customs and traditions of the English people. They learn about the food, music, television, sport and general popular culture of England.
This is not the only benefit of spending time at one of our English schools in England; while you are here you will make new friends from all over the world, enjoy great games, parties and movie nights at the school, as well as outdoor activities, sports and excursions, and, last but not least, enough free time to get to know your roommates or host family and explore your city of choice.
Do you have a question or need some advice?
We are always ready to solve any doubts you might have!