English Courses in London for Juniors
The pace in London feels a little faster than most other cities. This large, international city on the Thames never stops to take a break. In London, visitors get the chance to see today, what will be modern in the rest of the world tomorrow. Explore this enchanting capital city with its mix of history and modernity, tons of attractions, hundreds of cultures and an incredible variety of people, hidden cultures and scenes, and all the charm and glory of London during an English course for young people.
London's city center is a maze of scents, sounds, and languages from every corner of the globe. There are numerous world renowned sights to explore, such as Big Ben, Trafalgar Square, Buckingham Palace, the Houses of Parliament, Tower Bridge and the Tower of London, to name but a few! A simple stroll through this bustling city will energize and inspire you to continue learning English.
The capital of England and the United Kingdom, London displays enormous diversity in both its people and attractions. There are also a variety of events and activities organised by us to help you discover London and relax during your stay.
By the way, if you are 18 or more years old and interested in learning English, we offer language courses in London for adults too. Young people from all over the world attend classes in the British capital in order to learn English together.
Why take an English course in London?
Language courses in London are a particularly special experience for teenagers. You will study English with knowledgeable and skilled teachers and also discover the most visited citiy in Europe. Don't miss out on the chance to see all that this city has to offer, using your newly acquired confidence in English to make your way around the city. Learning English in London is an investment in your future, and attending one of our courses gives young people the opportunity to travel the world and increases their future career prospects. Discover for yourself the many benefits of attending an English course in London where you can make life-long friends and memories!
Sprachcaffe London is committed to safeguarding the wellbeing of every student at our school, especially vulnerable adults and under 18s. Download our safeguarding policy and child protection policy.
---
Our English School in Ealing
Our school in Ealing is located in a residential area in the west of the British capital. Ealing is known as a green oasis due to the area's many green parks - offering respite from the hustle and bustle of the city. However, both the city center and Heathrow Airport are reachable within 25 minutes on the tube from nearby Ealing Broadway station.
Our school in Ealing is accredited by: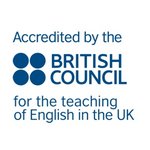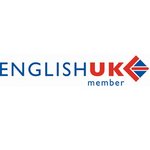 ---
Our English school in England's capital offers both standard and intensive English courses. Classes take place Monday to Friday in both mornings and afternoons. You can choose between 4 and 6 lessons per day, during which students are encouraged and given the support needed to express themselves confidently and communicate freely in English. We try to imbue students with the idea that mistakes are nothing to be ashamed of, and are an essential part of the learning process. Therefore, students are encouraged to take part in discussions and to remember: Practice makes perfect!
Our English lessons are taught by dedicated and motivated teachers with plenty of enthusiasm for teaching English to teenagers. They structure their classes based around developing grammar, reading, writing, listening, vocabulary and most importantly, conversation. We believe constant practice in speaking a language leads to confidence and increased fluency, as well as helping to commit new information to memory.
20 lessons (15 hours per week)
Minimum duration: 1 week
Maximum 15** students

More information »
30 lessons (22.5 hours per week)
Minimum duration: 1 week
Maximum 15** students
* 1 lesson = 45 minutes
** Please note that the intensive courses are only available during the summer months, from June to August.
*** We reserve the right to increase class sizes in exceptional circumstances but aim at a maximum of 15 students per class
Our dedicated teaching staff are always there for any additional help students may need, and with a student-centered teaching method, the class is led by the needs of the students. Our approachable teachers and teamers are always there to help.
We will send out a language assessment test prior to you arriving at the English school in London. This way, we can ensure that students are placed in the right group to match their age, needs and ability. Students will also receive a certificate of course completion upon finishing the English course in London.
---
In addition to your language course, accommodation is a particularly important aspect to consider when planning your stay in London. You need a place in which to relax and reflect on what you have learned and experienced, and where you can share your thoughts with your friends. We've got just the place!
In London you can stay in selected homestay accommodation or in our college accommodation.
If you opt for the homestay option, you'll share a bedroom with another student of your age. By staying in a homestay, you'll have the opportunity to experience everyday life in a London household. You will receive breakfast and dinner at the homestay accommodation, and you will get a packed lunch which you can take to the language school and on trips.
In our college accommodation, you'll share the room with multiple students of your age. You'll make friends quickly and you'll always have people around you who you can practice speaking English with. College accommodation also comes with full board, including a packed lunch.
Where do our families live?
All of the host families are either within walking distance of the school or one bus journey away. You will need to buy an Oyster card or a bus pass for getting around London. A one week bus pass is £21.00 for over 18s and £10.50 for 16-18 year olds.* Alternatively, you can pre-pay with an Oyster card. A single bus journey with an oyster card is £1.50 for over 18s up to a maximum of £4.40 per day and £0.75 for 16-18 year-olds up to a maximum of £2.20 per day.
The hosts at your homestay may also be able to give you many useful tips on daily life in England and London. Staying in a homestay should give you an insight into what it's like to live in the U.K. and will also provide you with the opportunity to practise your English on a regular basis. The hosts treat their guest students as real members of their households, eating together and sharing the common living areas: no more than four students are accommodated in one homestay accommodation at any one time.
* Please note: you will need a 16-18 Oyster photocard to get these fares. For more information please go to www.tfl.gov.uk.
---
Enjoy the opportunity of a lifetime in London as you embark on an unforgettable language and travel experience. With Sprachcaffe, you have the chance to explore the awesome city of London while embracing the English language and making friendships that will last a lifetime. From the buzz of the London streets to the awesome atmosphere that surrounds you in the presence of countless historic and grand buildings, you will be amazed by the adventures that await in the UK.
If you want to get a glimpse of what the average week in London offers, take a look at our sample itinerary to get a better idea of what lies ahead in the UK:
Morning:
Placement test & lessons

Afternoon:
Orientation tour

Evening:
Welcome party
Morning:
Lessons

Afternoon:
City Tour of London

Evening:
Visit to Madame Tussaud's
Morning:
Lessons

Afternoon:
Half day to Seven Sisters*

Evening:
Movie night
Morning:
Lessons
Afternoon:
Laser Zone
Evening:
Speed Boat Trip*
Morning:
Lessons

Afternoon:
National Gallery*

Evening:
Farewell Evening
Full-day trip to Oxford
or Departure
* Even more fun with the Intensive Leisure Fun Pack!
With the ultimate Intensive Leisure Fun Pack you have the opportunity to take part in more excursions and activities. This package is offered at an additional cost of only 60 GBP per week.
One of the most memorable aspects of our course in London is the variety of leisure activities planned for the duration of your stay. With our fun-filled excursions, game nights and incredible parties, you will have the opportunity to meet students from all over the world, create unforgettable memories and enjoy a learning experience like no other.
Please note:
The activities in our sample week are examples from our program and are subject to change depending on weather and other circumstances.
Any free time is risk assessed by our teamers and curfews are inplace fo all our accommodation options for students aged under 18.
in addition we often have extra excursions / activities that can be paid for locally


We sometimes organize activities or excursions. Possible excursions to Greenwich or Hampton Court, to name a couple, are free of charge. Paid excursions, such as visits to musicals and theater shows, may also be available. Prices for these vary and can go up to 40 Pounds.
Take a trip to the London Eye, Tower Bridge and Big Ben or admire the beauty of Buckingham Palace while you immerse yourself in London's amazing vibe.
With our planned excursions you can visit the awe-inspiring towns and cities which surround London, such as Oxford, Cambridge and Eastbourne, while embracing the language and absorbing every nuance of English naturally.
Feel like checking out the latest trends at Camden Market? Want to catch the latest movies? Our fun movie nights give you the perfect opportunity to socialize with new friends and pick up English with some of the most popular Hollywood movies. The fun never ends in London, and you can enjoy the endless variety of activities and parties, while experiencing an exhilarating sense of independence in the safe and supervised environment of our London school.
---
Get ready for the adventure of a lifetime as you explore the awesome city of London, while learning English at the same time. Let your dreams of learning English inspire you to embrace a language and travel experience like no other. Embrace the freedom and independence that every young adult craves while enjoying the comfort of a safe and supervised experience in London.
From Sprachcaffe you get an all-round carefree package. Everything you need for a successful language stay is included in the price. Whether it's: arrival as well as excursions, accommodation, language course, teaching materials, language certificate and of course a priceless memory.
Prices and Booking for your Language Trip to London
Transfers: Please arrange arrival and departure flight at London Heathrow (LHR) from 09:00-19:00.
Accompanied flights: Unaccompanied Minor Service offered only if required by airline.
Embrace the opportunity to learn this global language in one of the world's most incredible cities while meeting new friends, creating unforgettable memories and gaining a lifelong language skill that holds the key to a whole new world of opportunity.
The vibrant city of London will have you energized, inspired and motivated to learn the language while you absorb the sounds naturally.
Do you have a question or need some advice?
We are always ready to solve any doubts you might have!