Language courses for beginners and advanced learners
In groups, private lessons or online
Sprachcaffe's language schools offer the advantage of working together in a group of international students with a common goal: to learn a language. Working with like-minded people is motivating and helps you to develop your level and skills in a short time. You will be supported by experienced language teachers and new friends that will help you practice your acquired skills in real-life situations.
Find out how Sprachcaffe can help you find the right language course for your learning style and level and achieve your learning goals. With our language courses you can also prepare for the most requested language certificates such as the Cambridge Certificate, IELTS, TOEFL, D.E.L.E., D.E.L.F. or C.I.L.S.. Our intensive language courses are recognized as educational leave. In addition, you have the choice between many other types of courses.
At the beginning of your language trip with Sprachcaffe you will take a placement test. We do this, so we can group students with a similar language levels together. We also offer an online language test for you to assess your language level independently.
We offer additional tutoring in our Study Club during the afternoon. For example, we can help with difficult homework, review the week's lessons, or prepare for upcoming classes.
Exciting elective subjects
Electives give you the opportunity to customize language learning even more closely to your interests. You can choose from a variety of additional courses such as Business English (French or German), Theater and Language, or Business Negotiations.
On completion of the language course, you will receive the Sprachcaffe certificate. We also prepare you for international standardised language certificates such as the Cambridge Certificate, TOEFL, IELTS, D.E.L.E., D.E.L.F., C.I.L.S., and TestDAF.
Experience the language: Learn your language of choice in the comfort of your own home in a fixed group.
Small groups: Our small learning groups guarantee you space to ask questions and practice what you learn.
Many years of experience: Our teachers are native speakers and have many years of experience in language teaching.
Sophisticated technology: Our virtual classroom is based on easy-to-use technology, even on your smartphone.
Our standard course is perfect for those who want to learn a language but also enjoy their free time. The course is structured in 4 lessons per day, leaving you plenty of time between one lesson and another.
Your free time is a priority
Lessons per week: 10
Minimum duration: 2 weeks
Balance between learning and leisure time
Lessons per week: 20
Minimum duration: 1 week
Balance between intensive learning and leisure time
Lessons per week: 24
Minimum duration: 1 week
Standard Course Aktiv Plus
Balance between learning focus and cultural activities
Lessons per week: 20 + cultural activities
Minimum duration 1 week
more information »
The intensive course for English, Spanish, French, Italian, Chinese, Arabic and German is a great choice if you want to improve your language skills significantly in a short time.
Less leisure time, but greater learning success
Lessons per week: 30
Minimum duration: 1 week
Focus on learning success
Lessons per week: 40
Minimum duration: 1 week
Language Exam Preparation
Language course to prepare for an external language certificate
Duration depends on exam
Minimum duration: 8 weeks
Combine English & French, French & Arabic, or German & English
Lessons per week: 30
Minimum duration: 1 week
Individual Language Lessons
Private language lessons are the quickest and most effective way to learn a language. By allowing the language teacher to focus on one student at a time, the student's needs can be met completely.
Tailored to your needs
Lessons per week: 10, 20 or 30
Minimum duration: 1 week
Afternoon or Evening Courses
Study in small groups in the afternoons or evenings.
Lessons per week: 20
Minimum duration: 1 week
One lesson is equivalent to 45 minutes of language teaching at most language schools. In England, one lesson is equivalent to 60 minutes of language teaching.
Specialisation of language skills with electives
It is often useful to deepen your skills and vocabulary for specific topics. This will make you more confident in the areas in which you use the foreign language, for example in a professional environment. The in-depth courses offer you the opportunity to pursue your interests even further and develop your language skills at the same time.

There are several electives you can choose from, and these are available for all language study trips. Would you like to deepen your Marketing and Sales vocabulary, or work on your presentation technique? Our electives allow you to do exactly that! Simply book your desired elective in addition to your language course and perfect your specialized language skills.


English, French, German
Start every Monday
English and German
Start every Monday
Applications and interviews
English
Start every 1st und 3rd Monday of the month
English
Start every 2nd and 4th Monday of the month
English
Start every 1st and 3rd Monday of the month
Rhetoric and presentation techniques
English
Start every 2nd and 4th Monday of the month
English only in St. Julian's (Malta)
Start every 1st and 3rd Monday of the month
Electives Course Structure
10 extra lessons per week: 2 lessons of 45 minutes per day
Maximum of 10-15 participants depending on the destination
Levels: Beginner, Intermediate, Advanced
Start Dates: All year-round (exception: July)
Language levels at a glance
The Council of Europe has introduced a three-level scale (A, B, C) to objectively and collectively assess European language levels. According to the Common European Framework of Reference for Languages (CEFR), the three levels are defined as follows:

A: Elementary language use
B: Independent language use
C: Competent language use
Each level is then divided into two additional ones which describe different language levels: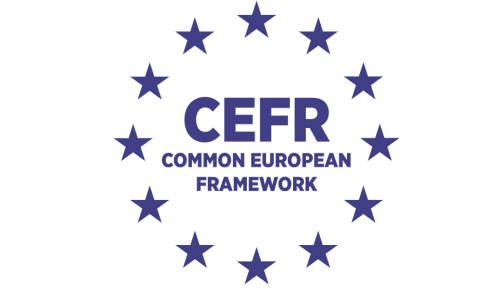 Level

Language level

Description

without previous
knowledge

You have no previous language knowledge.

A1

Beginner

You can introduce yourself, ask people questions and can answer simple questions when the interlocutor speaks clearly.

A2

Elementary

You understand simple newspaper articles. Writing letters and spontaneous, targeted statements are also no problem.

B1

Intermediate

You can use standard language when dealing with familiar topics and cope with most challenges when travelling.

B2

Upper
Intermediate

You have solid knowledge. You are able to present facts in different ways and conduct conversations on almost any topic.

C1

Advanced

You can express yourself in a structured and detailed way on complex topics and understand demanding texts and implicit meanings.

C2

Proficiency

You can understand everything you read or hear effortlessly. You express yourself spontaneously, very fluently and accurately, even on complex topics and make finer shades of meaning clear.
Recommended duration of the language course
Use the table below to find out the recommended course-length to achieve your desired language skills. Please note that this table is based on our intensive course of 30 lessons per week. Results may vary based on personal ability, age and previous language experience. If you are unsure about what course to choose, get in contact with us. The beginner level is referred to as A0 in this overview.

| Current level & goals: | A0 | A1 | A2 | B1 | B2 | C1 | C2 | |
| --- | --- | --- | --- | --- | --- | --- | --- | --- |
| Optimise conversation: Ideal if you want to learn to speak clearly and answer simple questions. | 4 | 2 | - | - | - | - | - | Recommended course duration (weeks) |
| Enrich basic knowledge: The qualification to understand contexts better and make targeted statements. | 6 | 4 | 2 | - | - | - | - | Recommended course duration (weeks) |
| Expand progress: Become proficient in presenting facts in multiple ways, work with native speakers and understand newspaper articles. | 12 | 6 | 4 | 2 | - | - | - | Recommended course duration (weeks) |
| Increase confidence: You can conduct complicated negotiations and incorporate your language skills into reports and presentations. | 24 | 12 | 6 | 4 | 2 | - | - | Recommended course duration (weeks) |
| Strengthen solidity: Increase your confidence even further. Follow conversations naturally and write reports effortlessly. | 48 | 24 | 12 | 6 | 4 | 2 | - | Recommended course duration (weeks) |
| Achieve perfection: Refine your style, learn to discuss, and negotiate at native level. | ∞ | 48 | 24 | 12 | 6 | 4 | 2 | Recommended course duration (weeks) |