Limited spots available. Book your language study trip for the autumn holidays now!
The most effective and exciting way to learn a language, or to improve existing knowledge of it, is through a study abroad program. Learning Chinese is becoming especially popular due to China's recent economic boom and its prominence after English as a major global language. Immerse yourself in the fascinating charm of the Chinese culture whilst learning the Chinese language and enjoying an unforgettable vacation!
Language students may choose from a variety of different Chinese courses. We offer courses for beginners, standard and advanced courses, group and individual courses and even extended length courses. At the start of your course a placement test will be conducted to ensure that we find the perfect fit for you!
We offer Chinese Courses for adults: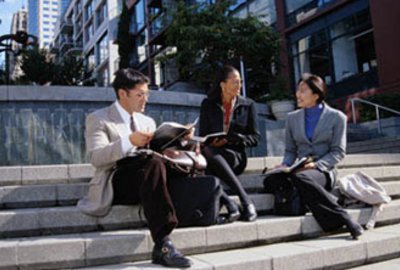 All Chinese courses take place in our easy to use online classrooms. Sign up now for an online language course at Sprachcaffe and benefit from the accustomed Sprachcaffe quality, experienced teachers and the group experience. Learn together with other like-minded people.
Why take a Chinese course?
Taking a Chinese course has many advantages. Chinese is one of the most used languages in the world. It is becoming increasingly important, particularly in the business world, and is a fascination in itself. Discover the amazing diversity of the Middle Kingdom and experience the Chinese language as it is used in everyday life. During your course you could quickly improve your language skills while discovering the culture, mentality and hospitality of the Chinese people. Immerse yourself in a world of aromas, colors, a sea of people and the country's unique art, which is characterized by China's rich history. You could also gain useful experience during your Chinese course, in addition to improving your language skills and having a very enjoyable vacation!
Learn the largest language in the world
Join a billion other Chinese speakers
Discover the Sprachcaffe experience
Language and cultural education in one
Chinese courses in the country's capital
Learn Chinese in the country's vibrant capital
All the most important information in the palm of your hand
Order or browse our free catalogue for information on our language courses, the destinations we offer, types of accommodation, and more!