Start planning your holiday now and save up to 400 euros!
Get your Espresso early bird discount now ☕ or give away your Christmas voucher 🎅!
German is one of the most important languages in politics and the world of commerce. With over 105 million people speaking the language it is one of the world's most influential languages, and can be heard in almost every corner of the globe. As the most spoken language in Europe it plays a fundamental role in the European markets. As the official language to one of the most stable economies in Europe, knowledge of German is high beneficial in the business world.
German classes in the mesmerising country of Germany are a once in a lifetime experience. Indulge in the wonders of German cuisine while learning all about the country's history and acquiring the language. Enjoy a memorable German course in one of Germany's big cities while absorbing every element of the culture, traditions and customs.
German Language Courses for Adults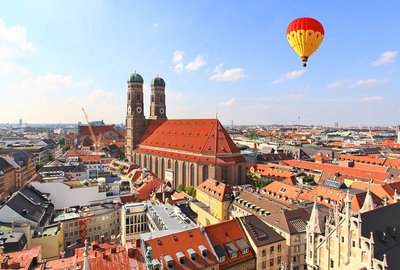 Germany
Hessian coziness meets cosmopolitan flair in a modern banking metropolis.
More Information »
German Language Courses for Juniors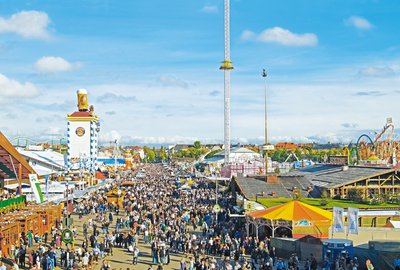 Wilkommen in Deutschland!
Learn Europe's second most popular language
Sprachcaffe's legendary educational trips
Language course and cultural holiday combined
Choose between our amazing language schools in Frankfurt and Munich
Online German language courses
All German lessons take place in our easy to use online classrooms. Sign up now for an online language course at Sprachcaffe and benefit from the accustomed Sprachcaffe quality, experienced teachers and the group experience. Learn together with other like-minded people.
Our German Courses for Adults and Juniors
Learn German in its country of origin with Sprachcaffe Languages Plus and combine a uniquely historic and cultural experience with a German language course. We offer a variety of German courses to suit every student, and help them achieve their individual goals in their desired time frame. Absorb every element of Germany while investing in a lifelong language skill at either one of our German Schools.
Why take a German Course?
With German becoming one of the most important languages across the globe, learning the language will undoubtedly prove to be a worthwhile investment into every student's future. Students can learn the language while navigating through the country's biggest cities and indulging in the authentic German culture. With every element of Germany foregrounded, learning the language will become almost effortless as students enjoy a memorable language and travel experience.
All the most important information in the palm of your hand
Order or browse our free catalogue for information on our language courses, the destinations we offer, types of accommodation, and more!