Language trips abroad to your destination of choice
For every level and every demand
Would you like to improve your language skills and get to know the country better? Then you've come to the right place! We combine language learning with an exciting leisure programme! During your language study trip, you will receive interesting lessons and can immerse yourself in the country of your destination. Whether you are under 18 or already over, we offer the right language course for all age groups! Your language level will also be determined in advance so that you can take part in the appropriate lessons. With Sprachcaffe, you have the option of learning English, French, German, Spanish, Arabic, Italian or Chinese. You can choose a language school from a total of 31 destinations.
When you book with Sprachcaffe, you can be sure that you are optimally covered during your trip! Sprachcaffe has been organising a wide range of language holidays for adults and students for 40 years. These years of experience and the careful selection and supervision of the Sprachcaffe language schools are what make your language holidays such a special experience.
With Sprachcaffe, you book directly with the language school, without an intermediary.
but enjoy the benefits of German travel law and certified quality.

Our most popular language courses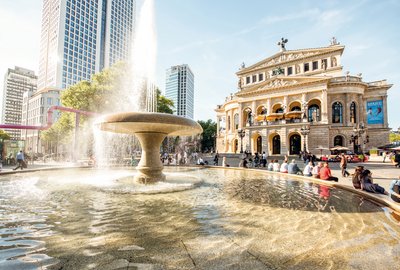 Language trips to Germany - perfect for study and work.
Learn German »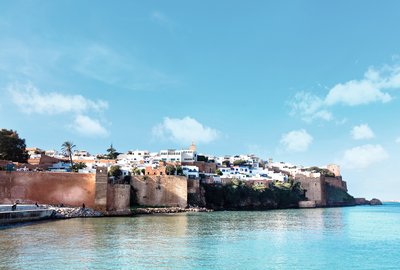 Language trip to Morocco - a fascinating culture.
Learn Arabic »
All languages offered by Sprachcaffe can also be learned online. You learn languages in the usual Sprachcaffe quality with qualified language trainers in small groups or individually.
Business Language Courses
As an adult, you have the opportunity to do a Business Language Course. With our offer, you benefit from a professional language course that will pay off in your professional success. There is no better way to learn a language than in the country where it is spoken. Our intensive courses at home and abroad are also officially recognised by the state as educational leave. At the end of the course, you will also receive a certificate from us to prove your current language level.
Would you like to improve your language skills, but don't have time to travel? No problem, because with Spachcaffe you also have the opportunity to take part in one of our Online Language Courses.
Advantages of booking with Sprachcaffe
For an all-round carefree language trip, we take care of all the important services.
We have selected accommodation for every taste with a high feel-good factor!
Whatever your language level and whatever your goal - we have a wide range to choose from.
All the important information at your fingertips.
Completely free, but all the more informative for it: all languages, destinations, language courses, accommodation and much more in the current catalogue.