Limited spots available. Book your language study trip for the autumn holidays now!
You could make great progress in Spanish during a study abroad program because, even after you leave the classroom, you will continue to learn as you use the local language to communicate. Spanish is a particularly popular language to learn because it is spoken on so many continents, opening up many opportunities for travel and work.

With a Spanish study abroad program you can combine an exciting vacation with an effective language education. This unforgettable experience will allow you to learn all about a foreign culture, while meeting new people and getting to grip with everyday use of the language. Whether you wish to learn Spanish from scratch or develop your existing Spanish skills, there are several types of Spanish courses to choose from - ranging from beginners to advanced, group and individual to standard courses. Now you just have to decide which course to take, and at which of our exciting worldwide destinations.
Spanish Language Course for Adults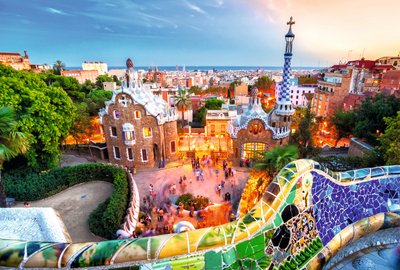 Spanish Language Course for Juniors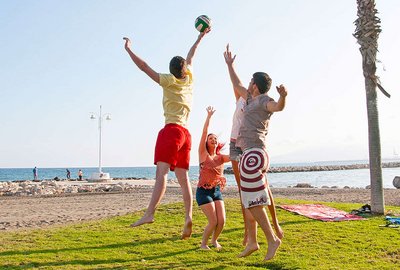 For 14 to 21 year olds
Learn Spanish on a beautiful sandy beach in the middle of charming Andalusia.
More Information »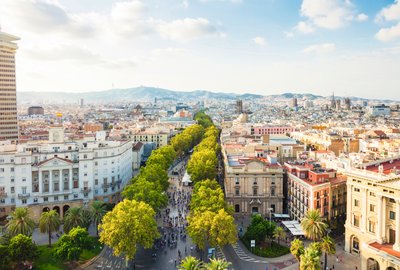 For 14 to 21 year olds
Learn Spanish in a lively city with great highlights.
More Information »
Learn Spanish and open the doors to countless opportunities!
Our educational language trips
Language course + cultural immersion = the Sprachcaffe experience
Variety of course types available
Choose between Standard, Intense, One-on-One, and Exam preparation courses
All Spanish courses take place in our easy to use online classrooms. Sign up now for an online language course at Sprachcaffe and benefit from the accustomed Sprachcaffe quality, experienced teachers and the group experience. Learn together with other like-minded people.
Our Spanish schools can be found at 4 locations in Spain: the exciting cities of Barcelona, Malaga, Madrid, and Palma de Mallorca. We also have a Spanish school in Cuba's capital city, Havana, and one in the Mexican vacation paradise of Playa del Carmen. Not to mention our new Spanish language schools in San Jose, Costa Rica and Quito, Ecuador! With this broad range of locations, from important European artistic and cultural centers to stunning Latin American and Caribbean cities, there is bound to be one which suits you among our offer.
For whom are Spanish language courses suitable?
Learning Spanish for beginners could be really intimitating but with us, it doesn't matter if you are an absolute beginner in Spanish or if you already have a good knowledge of Spanish but want to become fluent in Spanish. Through the placement test at the beginning of your language study trip, we can optimally determine which course you should take that fits your language level. Furthermore, we provide a variety of language trips for both adults and juniors in four Spanish-speaking locations for you to experience the culture and improve your language skills at the same time.
Why take a Spanish course?
Taking a Spanish course has many advantages: Spanish is one of the most widely spoken languages in the world, and is becoming increasingly important in international business, research, politics and tourism. You could learn Spanish in Cuba, Mexico, Spain, Ecuador or Costa Rica – countries in which Spanish is the main language used in everyday life. During your Spanish program you will have the chance to communicate with local people on a daily basis, thus not only increasing your confidence in speaking Spanish but also getting to know a new country and its culture and customs. The opportunity to make new friends, learn about a new culture and visit lots of exciting sites and attractions make Spanish courses abroad absolutely worthwhile.
All the most important information in the palm of your hand
Order or browse our free catalogue for information on our language courses, the destinations we offer, types of accommodation, and more!