Your Last Minute Summer Holiday in London North or Brighton 💂🏼🎡
Small number of places still available! Save up to £400 in Brighton or London North! Start your unforgettable summer holiday in England now!
Partner programme with Sprachcaffe
We appreciate your interest in our study travel experience and language courses. We are happy to offer cooperations and sponsored partnerships.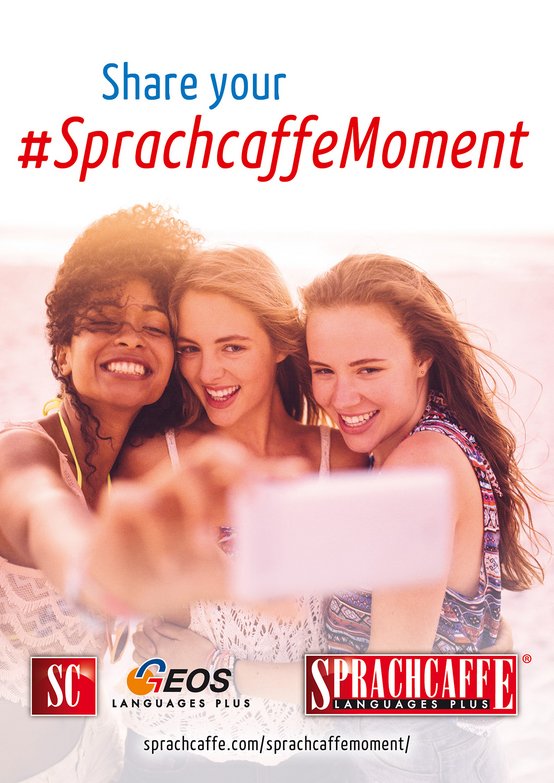 Who can apply?

You already have a successful blog, YouTube channel or Instagram account? Do you want to share your experiences with Sprachcaffe and collect unforgettable memories? Are you at least 18 years old? Then apply now!

How do you apply?

Please send us your request, the URL to your blog / YouTube channel / social media account and the number of your followers. If you have a blog, please also send us visitor numbers per month. If you are interested in a sponsored language trip, please let us know which languages and / or destinations you are interested in.

What do we expect from you?

The topic of the blog/YouTube channel/social media account should match Sprachcaffe. Our cooperation partners should be interested in learning languages and travel. You should report about your experience with Sprachcaffe. You are also welcome to approach us with your own creative ideas and suggestions!
Please send us an e-mail with your application to: online.pr@sprachcaffe.com
Successful cooperations from the past
Our collaboration with "PsychoTraveller"
Aly went to Rabat with us for one week to learn arabic. Check out her amazing Video:
Our collaboration with "TheUrbanEve"
Eve did a 7-day Arabic language course with us. Find out what she experienced in her wonderful video: