Your Last Minute Summer Holiday in London North or Brighton 💂🏼🎡
Small number of places still available! Save up to £400 in Brighton or London North! Start your unforgettable summer holiday in England now!
On this page you will find an introduction to the four provinces offered in our high school programme. Get an insight into what Australian life is like and decide which province is the one for you.
Victoria is known for its glamorous festivals and events, among which are he "Melbourne Cup Day" or the "Australian Open". The region is also a great destination for nature lovers thanks to its beaches, rivers, coasts and mountainous areas, which are partly covered with snow and partly with eucalyptus forests. In Victoria you can find the majority of Australia's fascinating fauna, namely pygmy penguins, turtles, whales, koalas, kangaroos, emus, and a new species of dolphin discovered near Melbourne. The cities offer a lot of entertainment, everything from concerts, museums, restaurants, and tours by seaplane and boat. If you prefer to stay outside the city don't miss Murray-Sunset National Park with its 4 pink lakes, the Buchan Caves, and the Great Ocean Road with the famous 12 Apostles.
Queensland is known for its beautiful reefs, such as the Great Barrier Reef, enchanting beaches, and coasts. The interior part of the region is mainly covered by tropical rainforests, mountains (partly made of sandstone), national parks, and the Australian desert. In these places you will find a wide variety of animals, from humpback whales to kangaroos and koalas to parrots and cockatoos. Queensland also offers many leisure activities such as whale watching, kayaking, surfing, diving, and snorkeling. If you miss the city, pay a visit to Brisbane. There you can shop, enjoy the local and international art scene, take a boat tour or just stroll through the city centre.
South Australia is known for its beautiful scenery and fascinating wildlife. Apart from beaches and cliffs, the region also has mountains, national parks and islands, the most popular one being Kangaroo Island. If you are an animal lover, don't forget to visit the Dolphin Sanctuary in Adelaide or go on whale watching tours, white shark tours, and sea lions swimming tours. Among the other animals that you will encounter are koalas, camels, emus, parrots, stingrays and penguins. Sports enthusiasts can enjoy surfing, diving, snorkeling, fishing, mountain biking or swimming in the ocean or in Mount Gambier's Blue Lake, a lake in the crater of a dormant volcano. Also worth experiencing are helicopter tours to get a bird's eye view of the region.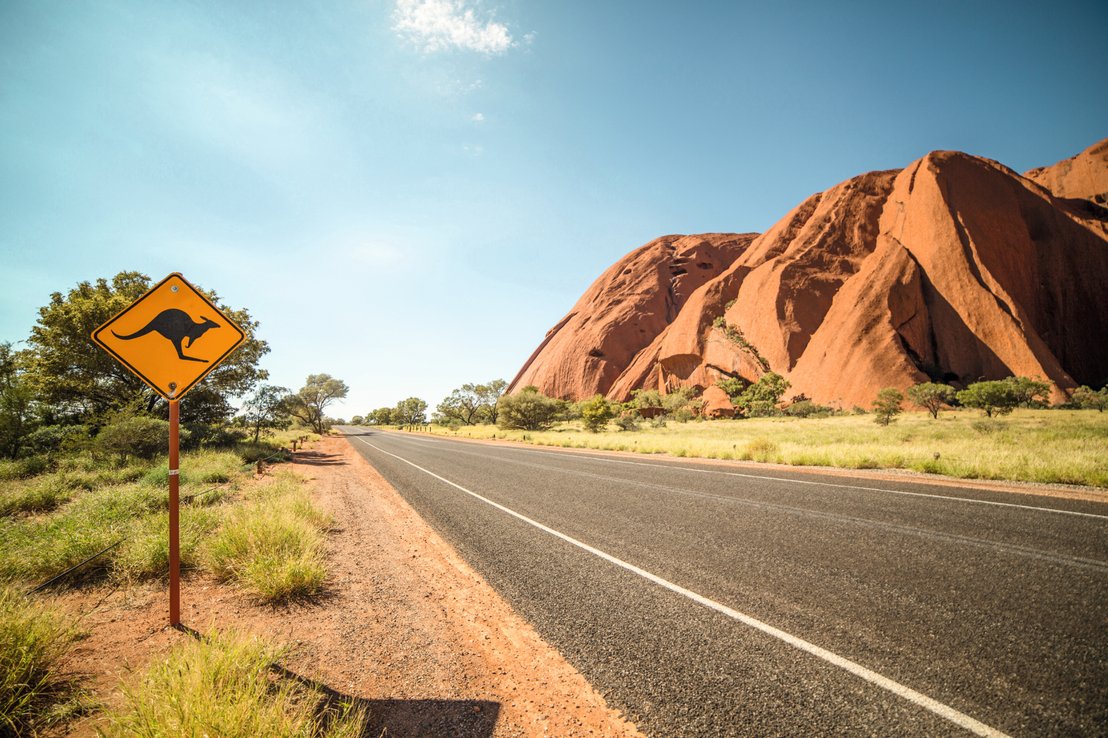 With Sydney and Canberra on one side and national parks, eucalyptus forests and rainforests on the other, New South Wales is the perfect mix of city-life and nature. The region's plains, mountains, beaches and coasts are ideal to observe a variety of exotic animals, for example manatees, whales, seals, emus, camels, dolphins, kangaroos, and koalas. There is even a Koala Hospital and Dolphin Marine Conservation Park in the region that you can visit. The landscape offers a lot of opportunities for sport fanatics, including surfing, diving, snorkeling, hiking and mountain biking in the Blue Mountains. In the outback, you can search for opals at White Cliffs and Lightning Ridge and visit the desert sculptures at Broken Hill. Sydney, on the other hand, offers the full city program including the Harbour Bridge, the Opera House and the Sdyney Tower. In Canberra, the Australian War Memorial is a must-see. Culture lovers should not miss the traditional "Surfest" and the "Sydney Festival".
Questions about your High School stay?
Send us an email, we are always ready to help!