Malta in the rain: What to do if it rains on your trip to Malta?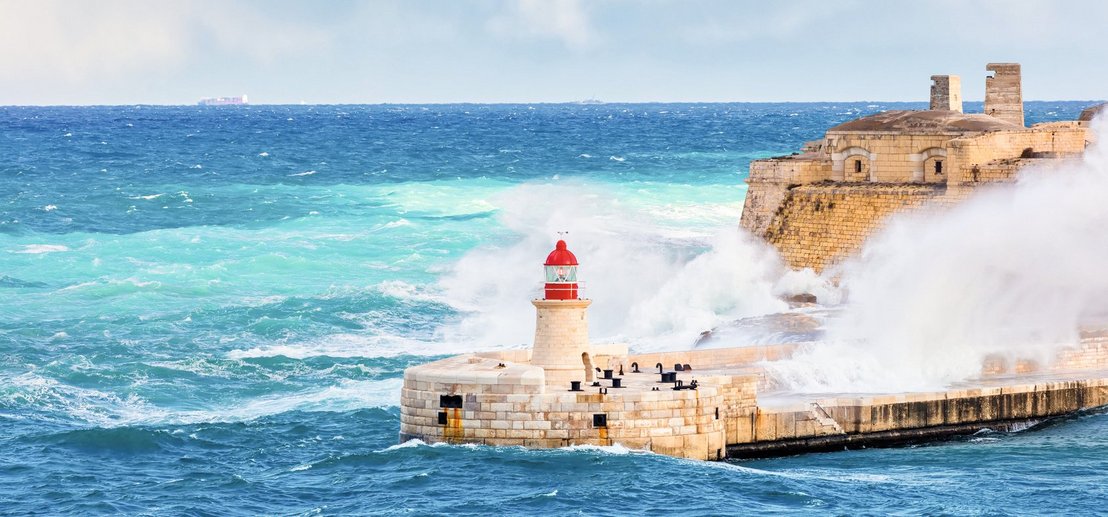 This site is managed by Heritage Malta and is one of the most historically significant sites in the city. St Paul's Catacombs is a cemetery that used to be located outside the ancient Roman city of Melite. The origin of this historic site can be traced back to the Phoenician-Punic period. According to Roman tradition, the graves of the Phoenician and Punic periods were located outside the city walls.
In 1894, Dr. Antonio Annetto Caruana investigated this site. The catacombs of St. Paul are open to the public every day from 9 am to 5 pm. 20 of these catacombs are open to people. If it is raining on your trip to Malta, you should take some time to visit this different and interesting historical site. You'll find St Paul's Catacombs in the town of Rabat, near Malta's ancient capital Mdina.
With over 250 species, the National Aquarium in Malta is a unique place to spend a day. The Malta National Aquarium has a total of 51 tanks and is divided into different sections. There is also a special section, the Amphibian and Reptile section, where you can see animals from different parts of the world, from invertebrates to reptiles.
The aquarium covers 20,000 square metres and is open daily from 10am to 8pm. You also have the option to buy tickets online, which saves you time and allows you to enjoy the magnificent display of aquatic animals. The Malta National Aquarium is located in the northern part of the main island of Malta.
Learn English in Malta with a holiday feeling
Did you know that English is spoken in Malta? This makes Malta the perfect place to experience a relaxed and effective English language holiday.
Saint-Johns Cathedral Museum
Valetta is home to the Saint John's Cathedral Museum, which houses an impressive display of religious art. Historical records, liturgical costumes and objects from before the Second Vatican Council can be seen in the museum, as well as artefacts from the early bishops of the diocese and the cathedral priests.
The Saint John's Cathedral Museum also pays tribute to the people and events that have shaped the 185-year history of Saint John Cathedral Parish. You can find the Saint John's Cathedral Museum in Valetta, the capital of Malta.
The Malta Aviation Museum
The Malta Aviation Museum takes you through Malta's fascinating aviation history. The former Royal Air Force station, which spans three hangars, now displays jets, helicopters, uniforms, ground equipment and other artefacts. Highlights include the famous de Havilland Tiger Moth biplane and the British Supermarine Spitfire Mk IX.
Open to visitors Monday to Saturday from 9am to 5pm and Sundays from 9am to 1pm, the Aviation Museum is a fascinating place to learn about the history of Malta and the region.
Bay Street Shopping Complex
What could be better than shopping on a rainy day? The Bay Street Shopping Complex is the largest shopping centre on the island with more than 65 shops, cafés, bars and restaurants. The shops feature well-known brands such as Armani and River Island as well as independent shops specialising in Maltese handicrafts.
Bay Street offers a variety of entertainment options, including a laser tag arena at Multimaxx, a shooting range, a virtual reality experience and an arcade. End your trip with dinner at the Italian Trattoria or a drink at the Hard Rock Cafe.
Esplora Interactive Science Centre
One of the best places to visit with the family is the Esplora Interactive Science Centre. It is an interactive science museum. There are lots of hands-on science experiments here that are fun and exciting for the whole family.
There are almost 200 interactive exhibits covering a wide range of topics including music, optical illusions, earthquakes and the human body.The museum is located in the beautiful Villa Bigh in Kalkara and is open from Tuesday to Friday from 9am to 3pm and on weekends from 10am to 3pm.
Discover more about the Esplora Interactive Science Centre »
Casa Rocca Piccola gives you an insight into the life of noble families. This 16th century palace has beautiful architecture, furniture and decoration. This beautiful place is located in the city of Valetta.
Plan a guided tour of Casa Rocca Piccolo during your language study trip to Malta and admire the beauty of the luxurious interior and décor, and enjoy your time in Malta even if it rains.
Conclusion: Malta is a beautiful destination even on rainy days
Malta is famous for its beautiful weather. However, it is advisable to prepare for bad weather or if you want to do something different on the charming island. From historical sites to museums and aquariums, Malta has some hidden treasures to enjoy on rainy days. The next time you visit Malta and are stuck in the rain, don't waste time and visit one of these stunning places.
It rarely rains in Malta. However, it is still good to know that Malta offers a lot of exciting leisure activities even on rainy days. So even if it's raining, don't let it spoil your Malta mood and enjoy some of the rainy Malta activities we've mentioned. Would you like to travel to Malta as well? Then why not combine this trip with an English course and spend a wonderful language study trip in Malta, even on rainy days.