Annette's Testimonial for London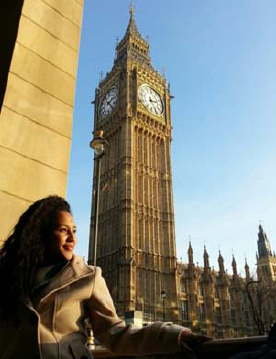 First of all, congratulations to Sprachcaffe London for being so welcoming to every student who starts a language course with them. With the warm welcome we received at this school, they made us feel like everyone was part of a big family.
From day one at the school, every employee was kind, friendly and always willing to help in any way possible.
My progress in the classroom was really satisfying and the teachers were really good at explaining each lesson clearly for everyone.
During these months I lived with a homestay family, who have been very nice to me and I always had the opportunity to practice English with them. They keep their home in an excellent condition and every day at lunch time I got to eat something different.
Another wonderful experience was making friends with people from different countries with different cultures and customs. I hope to have the opportunity to come back here. I really recommend this experience to anybody who would like to learn or improve their language knowledge.
Annette (Panama)