Start planning your holiday now and save up to 400 euros!
Get your Espresso early bird discount now ☕ or give away your Christmas voucher 🎅!
Learn Spanish in Cuba for Adults
Cuba is one of Sprachcaffe's most popular Spanish schools, hosting language students from all over the world while inviting them to experience this breathtaking Caribbean island. Cuba boasts a beautifully diverse tropical landscape, a subtropical climate and a unique passionate culture. While embracing everything from the rich artistic heritage to the vibrant city vibe, students will be acquiring the Spanish language naturally and almost effortlessly.
Our school on this island paradise offers students the opportunity to learn Spanish from scratch or improve their existing skills while simultaneously immersing themselves in the Cuban culture. The country is known for its vivacious locals, authentic cuisine and a romantic musical scene that is famous for captivating every visitor.
Our Language Courses in Cuba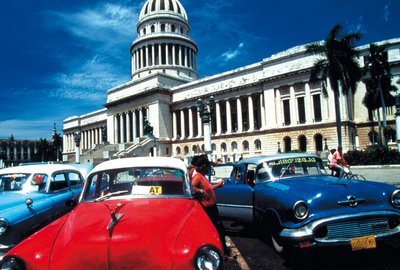 Language School in Havana
Learn Spanish in the capital of a stunning Caribbean island
More information »
Why Study Spanish in Cuba?
Cuba is the ideal destination to learn the romantic Spanish language with passion and energy fuelling every aspect of this stunning Caribbean island. The Cuban history, culture and heritage will enthral every visitor while spoiling them for choice, with an endless number of tourist attractions to visit.
Allow the unique rhythm of Havana to inspire you while you learn a lifelong language skill, create unforgettable memories and meet friends who will experience this incredible journey with you.
Do you have a question or need some advice?
We are always ready to solve any doubts you might have!