Study English in Canada for Juniors
Imagine learning English in one of the world's most exciting countries. With Canada's diverse culture, breathtaking natural beauty and exciting atmosphere you will learn the language while enjoying the vacation of a lifetime. With English as Canada's co-official language, you will find yourself learning the language in a way you never imagined possible, through experiencing it spoken naturally as you explore the world's second largest country.
It's time to forget about learning a language the old-fashioned way and embark on a language and travel experience that you will never forget. The boring lectures in dull classrooms are over, but the learning is all set to continue as you enjoy everything this awesome country has to offer. In a country where history, culture and natural beauty combine to create an environment like no other, you're sure to fall in love with Canada and everything it has to offer.
Visit the Great White North
Beautiful scenery, friendly people, and an unforgettable trip
40 million people, one common language
Choose between our amazing language schools in Toronto and Montreal
Where Can I Learn English in Canada?
We offer English courses in some of the country's most exciting cities. Whether you want to learn English in the cultural heart of the country, Montreal, or if Toronto's lively buzz is the backdrop you are looking for, with Sprachcaffe you are guaranteed a learning experience with a difference.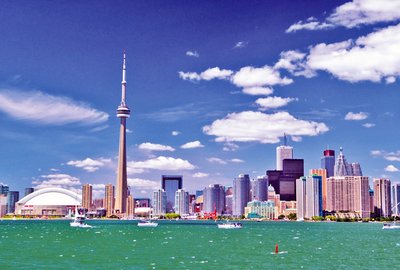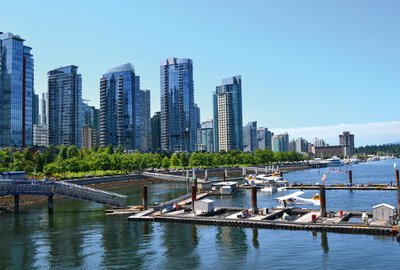 With Sprachcaffe's unique approach to language learning, you will find yourself enjoying every aspect of this enriching experience in Canada. Both of our schools offer English courses to suit every student, and with the help of our talented language teachers you will be reaching your language goals in no time, while exploring the Canadian city of your choice.
Why Learn English in Canada?
As a young adult, the idea of travelling the world while learning a language skill may seem exhilarating and daunting at the same time. But with the help of our amazing course leaders you will find yourself enjoying everything Canada has to offer while meeting new people and experiencing the freedom that a language course abroad offers. In Canada, adventure lurks around every corner and offers you the opportunity to experience a whole new world of culture and excitement. An English course in Canada will prove to be an enlightening experience and one that is guaranteed to be truly memorable.
Online language courses for Juniors
All language courses can also be held online! Learn languages with the guaranteed Sprachcaffe quality with experienced language teachers in small groups or in individual lessons without leaving your home.
Do you have a question or need some advice?
We are always ready to solve any doubts you might have!