Start planning your holiday now and save up to 400 euros!
Get your Espresso early bird discount now ☕ or give away your Christmas voucher 🎅!
French Courses in France for Adults
Many people choose to take our French courses in France for the obvious reason that this is the birthplace of the so-called "language of love". What better way to learn than by being surrounded by the sounds of this eloquent language on a daily basis. In addition to the French language, France offers a rich artistic and cultural heritage, a mild climate, buzzing and lively cities, and some beautiful natural landscape.
During your French course in France you will have the chance to experience the world renowned flavours of authentic French cuisine; see some of the world's most famous landmarks and works of art; admire some wonderfully unique architecture and 'parler' with native French speakers.
The land of fashion, art and fine dining
Explore the City of Light
Immerse yourself in France's unique artistic and cultural heritage
Choose between our amazing language schools in Paris and Nice
Our Language Courses in France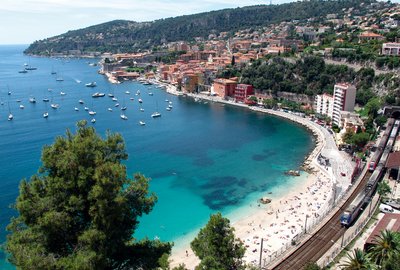 Learn French in an exclusive seaside resort with ocean views
More information »
Do you have a question or need some advice?
We are always ready to solve any doubts you might have!