Learn German in Germany for Juniors
Ever dreamt about visiting the land of Oktoberfest while learning German and experiencing the traditional German culture? Well now is the chance to make your dreams come true! Our schools in Germany offer you the ideal opportunity to learn German naturally, while you make new friends and enjoy the adventures that are waiting around every corner.
The fascinating German culture will have you embracing the local traditions while you indulge in the mouth-watering cuisine or explore the historic landmarks along the streets of Germany. From rich history to a diverse and breathtaking natural beauty, Germany will leave you awe-inspired and motivated to learn the language and create unforgettable memories.
Our German destinations for Juniors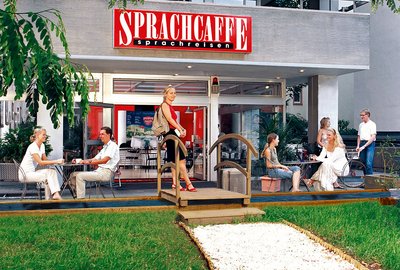 Learn German in Frankfurt
Learn German in the only German city with a skyline
More information »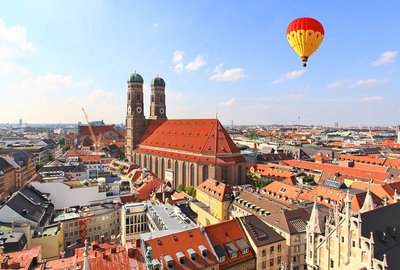 Learn German at the unofficial capital of southern Germany
More information »
Our German schools aim to create a fun, relaxed and enjoyable learning environment to ensure that you are inspired and motivated to learn German in the classroom and along the streets of Germany. With the help of our language team you will find yourself enjoying an awesome summer vacation, while investing in your future with a language skill that holds the key to unimaginable possibilities.
Why Learn German as a Young Person?
As a young adult the possibilities are endless, and with a German language skill you are setting yourself up for success in almost every aspect of your life. Whether you dream of seeing every corner of the world as a jetsetter or have set your sights on a corporate career, being fluent in German will open up a whole new world of opportunities. So why not embrace a language and travel adventure that will leave you with a useful linguistic skill as well as incredible memories and lifelong friends?
Learn English in Germany for Juniors
Did you know that you can also learn English in our Frankfurt school and our Summer Camp in the beautiful Berlin Liepnitzsee lake? Knowing English as a young person is fundamental these days, not only allowing you to travel all over the world and meet new international friends, but also consuming content in the original language and opening the door to so many job opportunities!
Read more about it here »
Do you have a question or need some advice?
We are always ready to solve any doubts you might have!