Daniel's Experience in Sprachcaffe Ottawa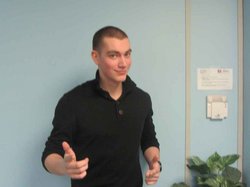 I can't even express all my feelings regarding my Canadian trip. When I arrived to Canada, I was really nervous, but when I entered the school for the first time, the nervosity was suddenly gone. One would have a really hard time looking for a better place for not only studying English but also meeting new friends.
Thank you very much to all of my teachers and friends for making my trip the most / best / amazing / awesome experience in my whole life!
Daniel