Emily's experience with Sprachcaffe Madrid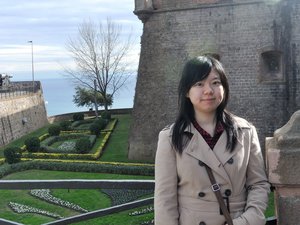 I chose Sprachcaffe because my classmate who studied in this school recommended it to me. I compared this school with other private language schools in Madrid. Sprachcaffe has a very good location, quite a reasonable price and very nice services. Their staff are very nice and were patient with me when I was asking them for details by email.
I like teachers in Sprachcaffe a lot. I've studied here for more than 3 months so far. Five teachers have taught me in different courses. Although they have different teaching styles, they are all very patient with us. They encouraged each one of us to talk about our daily lives here and special events we have attended, so that we can get familiar with classmates and improve our oral language skills quickly and easily. Take me as an example, I could not even say a simple sentence in my first lesson here but now I can go out alone in my daily life.