Federica's Testimonial for London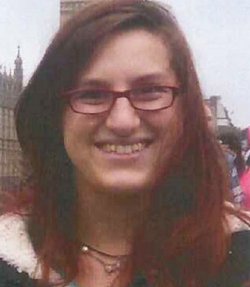 Hi everybody, I'm Federica Bonfant, I'm 20 years old and I decided to come to London to improve my English.
I arrived in London in September as an au pair and I enrolled on part-time English courses at the Sprachcaffe Language School, where my English level was evaluated and I was placed in the pre-intermediate class. Here I got to know the teacher Caroline, students from all over the world and the staff at the reception, Tunde and Ciro, who still support me today, not only with school matters but also in difficult moments. In January, once my au pair experience ended, I enrolled into standard English courses in the morning, where I met the teacher Maria and many other students.
The school offers other activities when the daily lesson is over that give you the possibility to interact with other students from the school and improve your English even more.
A few days ago I took and passed (yippee!!) the test at the end of my course to get admitted to the next level in April.
Federica (Italy)