Kim's Experience with Sprachcaffe Beijing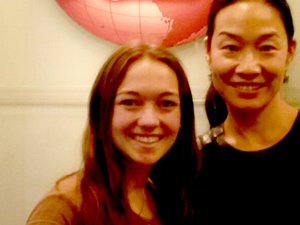 The school has an excellent location and the teachers are very good. (Especially the teacher Zhang).
The classes in the mornings and individual classes are the most useful.
The rooms of Xihua are better than I thought, there is generally a good price - quality.
I thought the smog in the city would be much more noticeable, but the city is very nice and the subway system is amazing.
My most amazing memories I had with the Great Wall, the Summer Palace and Hou Hai night.
My most difficult experience was used to the fact that tourists and non-Asians always have to pay more in the streets. I recommend that you always go to the supermarket.
With Sprachcaffe I learned to move in a city where I do not understand and which I can not read anything.
Kim Andringa