Miguel's Experience in Sprachcaffe Ottawa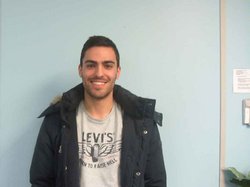 Since a very young age I wanted to learn English and when I decided to come to Canada I was very happy. This school has changed my life completely because in 2013 I moved from Portugal to live in Switzerland where I couldn't make any friends. But at Ottawa's school I was able to find friends from all over the world and discover activities that now are part of my days. I love the school staff and the atmosphere, everyone lives as a family and they are very friendly.
Thank you for everything to the school and Canada.
Miguel