Save up to €400 with the Sprachcaffe Espresso Discount!
Save big on your next language trip! Unwrap our incredible discounts and make your dreams a reality. Don't wait; start saving today!
Long term French language courses
When people think of the French language, they inevitably think of France first. However, the language is spoken by an estimated 270 million people in around 50 different countries. In addition to the European countries of France, Luxembourg and Belgium, these include Canada, Morocco, Senegal and the Ivory Coast, making French a truly global language.
Paris, Nice, Montréal or Rabat. Which ones of these dream destinations are you drawn to?
Experience the unique culture of your chosen destination and meet new friends. The experience of a lifetime awaits you!
With our long term language courses you will learn French with our tried-and-tested methods and practice your skills both inside and outside the classroom!
During our personal consultation we will solve any of your doubts and create an individual offer for you.
Learn French with Sprachacaffe
Want to learn French? check out our learn French page for tips, tricks and Grammar content. With Sprachcaffe you can achieve your desired goals. We show you how you can learn best!
Our language schools in France
Learn French between a café au lait and a croissant
In France, Paris awaits your visit with its many museums and numerous sights, such as the Eiffel Tower, Notre Dame and Versailles. Take a walk on the Champs-Èlysées and let yourself be enchanted by the city of love.

You are more the beach type? Then definitely check out our language school in Nice. Visit the trendy cities of St.Tropez, Cannes or Monaco or spend your afternoons relaxing on the beach.
Our language school in Canada
✓ Learn French in beautiful Canada
✓ Montréal: inspiring multicultural city
✓ Unique blend of history and modern culture
✓ Useful information at a glance
✓ Tips about the country and its culture
✓ Events, culture, and more
Learn French in friendly Canada!
Two worlds and two languages meet in Montreal: English and French. Both languages are spoken and shape the traditions and culture of Montreal, making it a very special metropolis.

Canada is the ideal destination for your long-term language course, giving you enough time to truly learn the language and explore the beautiful Canadian cities and natural landscapes.
Our language schools in Morocco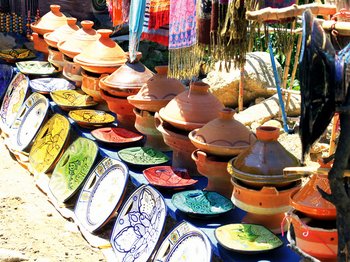 ✓ Learn French and immerse yourself in Moroccan culture
✓ Rabat, a true African paradise
✓ Discover natural, cultural and historical beuties
✓ Useful information at a glance
✓ Tips about the country and its culture
✓ Events, culture, and more
Learn French in the enchanting Moroccan desert
Learn or improve your French in sunny Rabat, just a few steps away from enchanting deserts and gorgeous beaches. It really doesn't get better than this!
Do you have a question or need some advice?
We are always ready to solve any doubts you might have!