10 reasons why you should go on a language trip
1. Personal and professional development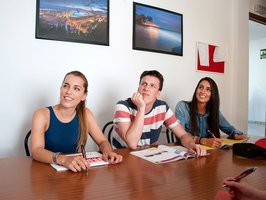 The first reason to take a language trip is obviously to learn a new language.
Languages can help you in every situation of your life: If you are looking for a job, you can impress with your conversational skills, you can read international research papers while at Uni, you'll be able to understand the restaurant's menu on your holidays abroad and you'll be perfectly prepared to work with international colleagues. The more languages you speak – the easier it becomes for you to live your life. Moreover, a new research has also shown that learning a language is a great training for your brain. Only good thing are coming your way!


2. A pleasant way to learn
Motivation is very important while learning. At school, a lot of students tend to see classes more as a burden than fun, they might sometimes struggle to learn a new language and fail to see language learning as a chance.
A language trip on the other hand offers a great atmosphere for learning. Because it combines lessons with holidays, there will be time for you to relax! Having fun makes learning easier.


A language trip is a great way to explore a bit of the world. You can travel to big metropoles like London, New York and Toronto or discover the island of Malta, relax on Malaga's beaches or wander in the south of France. And if you really want to get out of your comfort zone and discover something completely different, you can also travel to exciting new places like Havana, Cuba to learn Spanish or visit Peking and learn Chinese.


4. Make new friends from all around the globe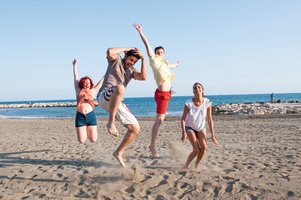 Travelling abroad and communicating with locals or other students like you also means that you'll meet all sorts of new people from all around the world. You'll find that making friends in your class is indeed very easy: all of you are new and don't really master the language so you'll help each other out and bond through a similar learning experience. And despite of the short amount of time students spend together, they often keep in touch and visit each other long after their language trip!
5. Get to know a new culture
Travelling abroad will inevitably make you discover not only a new language but another culture as well. Your respect and tolerance will improve through a better understanding for other people's lifestyle and life choices. While living abroad, you'll interact with the locals and learn about their culture, but in class, you will be also surrounded by lots of different cultures from the different classmates.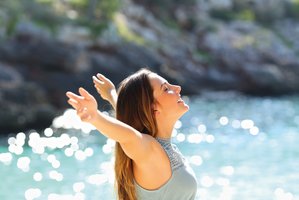 A language trip is a very personal experience. As found out in our language sustainability study, people usually travel alone on a language trip. Meaning that you'll be completely isolated from your usual surroundings and will experience, a new language, new people and a new culture. Leaving your comfort zone and everything you know helps you discover yourself and often brings the language learners to question their own self and world view. How much of your character is actually you and how much has been influenced by the society you grew up in? Spending some time abroad through a language trip can offer you a broader view of world.


7. Become more confident/independent
Trying to communicate in a foreign language will be challenging, but it will be a good training for you to step up your game and become more and more confident with daily task like grocery shopping or buying stamps at the post. These experiences will make you more independent on your travel.


8. Learn to appreciate your own language
One does not often reflect much about their own language, but translating, learning vocabulary and grammar will get you automatically comparing it with the new one you are learning. You notice how nicely resourceful your own mother tongue is: each language has untranslatable words that express something very particular.The German poet Johann Wolfgang von Goethe once said "Wer fremde Sprachen nicht kennt, weiß nichts von seiner eigenen." (Those who don't know other languages, don't know their own.")


At the end of your language course you will get a certificate which will declare the language level you have achieved according to European standards. This will be a written official proof of the skills you have learnt. It will be very valuable and useful to you when sending your resume around for job applications.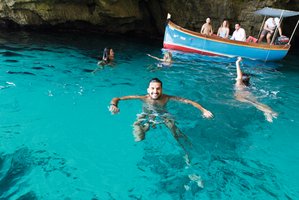 While going on a language trip, you'll also be able to participate in many different activities like water sports in South France or Spain, cooking classes in Malaga or Rabat, various other skills and or daytrips. Maybe while doing so you might actually discover a new hobby! If not we can at least guarantee you that you will have fun!