Learn English for free with YouTube for any language level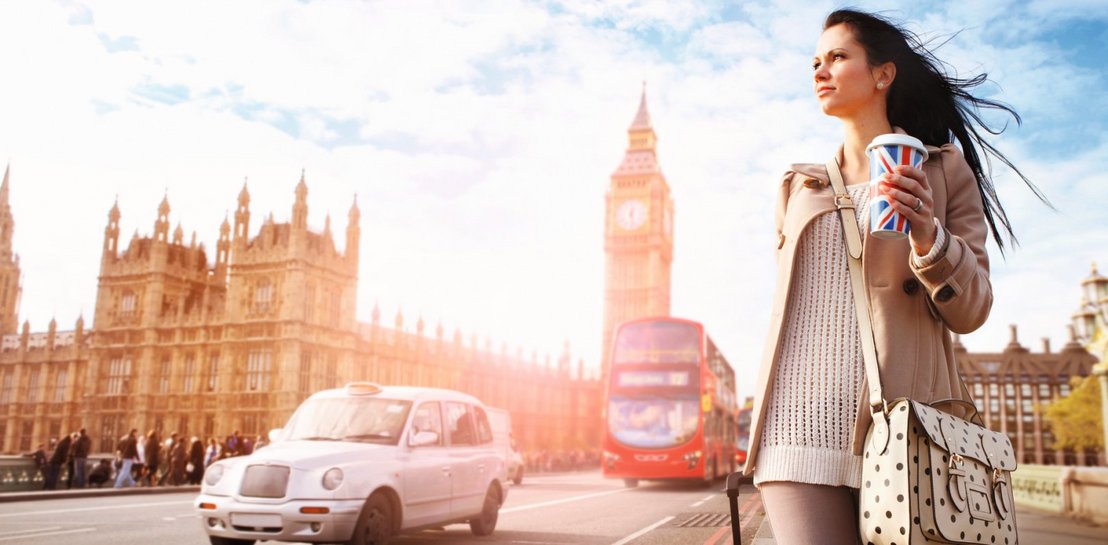 Learn English with YouTube for beginners
Especially for those who have just started learning English, helpful explanatory videos on YouTube about English grammar or vocabulary training can be very valuable. The often so complex grammar rules are presented on YouTube in the visuals and presented by sympathetic English teachers. Check out the following YouTube channels for beginners and start learning English for free on YouTube.
The Simple English YouTube channel is primarily aimed at English beginners. With the help of this YouTube channel for learning English you can expand your vocabulary, get to know important false friends in English, learn regular and irregular English verbs and much more. Of course, important English grammar rules are also discussed. Simply English is sure to help you quickly raise your English to the next level!
With the help of the English with Ty YouTube channel, you can effectively expand your English vocabulary. As we know, building a solid vocabulary in English is very important, especially for beginners. When it comes to learning vocabulary, the YouTube videos of English with Ty will help you excellently. In addition to many helpful vocabulary learning videos, you'll also gain insight into the differences between the most common English accents, British Engish and American English.
Easy English is a YouTube channel that will help you as a beginner to improve your English in a fun way. With the help of Mitch and Isi, you'll learn authentic British English on Easy English. Not only will you learn the English language, but you'll also learn about the rich history of British culture. So that you are not overwhelmed even as a beginner, there are English subtitles for each video.
Learn English on your Vacation
Make international contacts on your language study trip and quickly improve your English!
Learn English with advanced YouTube channels
Even with an advanced level of English, you can learn English for free on YouTube. You can refine your English grammar, watch videos on interesting topics or train your listening comprehension with different English accents. Check out which YouTube channels are the best for advanced learners.
With BBC Learning English you can learn English very well on YouTube even with advanced English skills. Every day a new video is uploaded. The videos cover a variety of different and very interesting topics. In addition, you will also regularly receive new videos on the most important English grammar rules. With BBC Learning English you will also be able to refine your advanced English.
The YouTube channel ENGLISH with James presents you with lots of helpful explanations on the most important topics of the English language. Besides the typical topics, such as grammar or vocabulary, James also helps you to find your own strategy for learning English. In addition, James gives you very helpful tips on the way, which will help you in English conversations. The special thing about this YouTube channel for learning English is the extremely entertaining and stimulating way in which James brings his viewers closer to the English language. Since the videos of ENGLISH with James are exclusively in English, you should already have a relatively good English listening comprehension.
TED Talks are not only a great way to broaden one's horizons and take a deeper look at exciting new topics, but are also an excellent source for learning English on YouTube. In the speeches, experts give fascinating insights into their field of expertise or research. TED Talks are therefore particularly suitable for advanced learners. You will come across very topic-specific vocabulary in the different YouTube videos and will be able to add them to your English vocabulary. Since the focus of this channel is not on learning English per se, there are unfortunately no explainer videos on the English language. Because of this and because the spoken English is very advanced, TED Talk's videos are not very well suited for beginners and should rather be watched by advanced learners.
Learn English on YouTube for kids
On YouTube, you'll find a lot of English learning videos that are specifically for kids. For a child-friendly use of YouTube, there is the YouTube Kids section. Within this section, kids and parents can use YouTube carefree and use the video platform to learn English.
Ms. Jasmin EL (Also with Turkish videos)
This YouTube channel is best suited for young children. The colorful pictures and drawings are also very interesting for a younger audience. The YouTube channel is in the Turkish language. However, Jasmin's
videos teach the most important first English vocabulary for a good start into the adventure of learning English. For the native Turkish speakers among you, the other videos on this YouTube channel are another way to learn English on YouTube.
The YouTube channel Simply English is best suited for slightly older children, from the fifth grade. Especially helpful about this YouTube channel are the pre-sorted playlists. The playlists are sorted by grade and range from fifth grade to seventh grade. This way, kids can choose the appropriate playlist based on their age level and start preparing for their next class assignment. YouTube videos, such as those from Simply English, may even awaken a passion for the English language and English cultures in children.
5 tips for learning English with YouTube
Found the right YouTube channel for you in our list and want to start learning English on YouTube for free right away? Before you do, pick up a few tips on learning English with YouTube and get the most out of your YouTube learning sessions!
1. Enable subtitles on your YouTube videos
Just like learning English with series and movies, you can easily use the subtitle function on YouTube. YouTube offers you the function to display automatically generated subtitles in the English language. To do that, you just need to click the CC button and the English subtitles will be displayed automatically. You can also change the subtitle display layout. To do this, simply click on the cogwheel to the right of the CC button and select Subtitles.
2. Besser mit YouTube Englisch lernen durch Wiedergabegeschwindigkeit verlangsamen
To better understand fast spoken English on YouTube, you can simply slow down the video. This secret feature on YouTube is unknown to most people. To slow down the YouTube video, simply go to the gear in the bottom right corner of the video settings, click on it and change the playback speed to 75%. Now the YouTube video for learning English is played back at 75% of the normal speed and you can follow the spoken English much better.
3. Switch early to an English-only YouTube channel.
To improve your English on YouTube in the best and most efficient way, you should switch to an English-only YouTube channel as soon as possible. This way, you will come into even more intensive contact with the English language on YouTube. In the beginning, it is of course helpful to find YouTube videos in which your native language is spoken for more complex grammatical explanations.
4. Use kids videos to learn English as a beginner with YouTube
In children's videos you will often find simpler English. This is especially important for beginners. If you start learning English as a beginner with a YouTube video that is too difficult, you can quickly become overwhelmed and lose motivation. This will not happen with children's videos on YouTube, because they are usually easy to understand and you can follow them better.
5. Become part of the YouTube community
Once you've found a good YouTube channel with a friendly English teacher, it's best to become part of your new channel's community. Start leaving English comments under the videos, follow the YouTube channel on other social media platforms, and participate in live events. During the livestreams, you can ask questions about your problem areas and also gain lots of hands-on experience in using English. Being part of the community almost feels like being in an English class in London with other participants.
Conclusion: YouTube is a free and efficient way to learn English
On YouTube you will find a lot of excellent videos with very good quality. You will find a lot of content, videos and much more on YouTube that is guaranteed to improve your English. You can create your own English course with YouTube and the best part is that you can learn English completely free of charge with all the videos on YouTube.