Seven French-speaking countries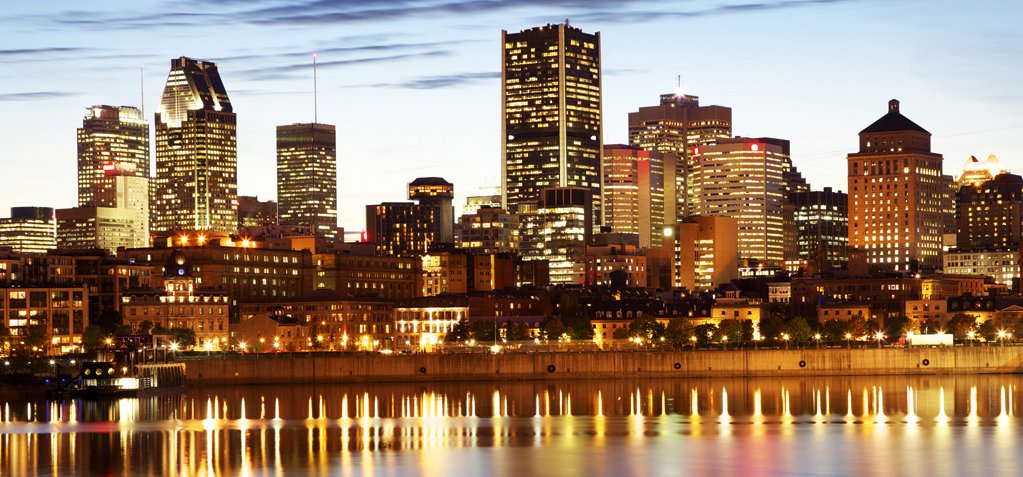 Monaco: The small country in the north of France
Monaco, the second smallest country in the world, has a lot to offer. From picturesque beaches to Michelin star restaurants, Monaco is close to the famous French Rivera. Monaco-Ville, Condamine, Monte-Carlo and Fontvieille are the four distinct neighborhoods that make up this very safe, welcoming and fascinating city. Although English, Monégasque and Italian are commonly spoken and understood, French is the official language, making it easy for many foreigners to travel and live abroad.
Because of its proximity to France, one might think that the small country of Monaco is a city of France. However, Monaco is actually a country in its own right. Monaco is located on the French Côte d'Azur and is one of the highlights of the French south coast, also known in German as the French Riviera, along with the paradisiacal French cities such as Saint-Tropez, Nice or Cannes. If you plan to travel to Monaco in the future, it is a good idea to take a trip to France.
Elfenbeinküste: Das Land im Westen von Afrika mit französischer Kolonialgeschichte
In Côte d'Ivoire, French is the official language, although several indigenous languages are commonly used. These include Cebaara Senufo, Baoulé, Dioula, Dan, and Anyin. Côte d'Ivoire is also known as Côte d'Ivoire and thus bears a French name. An estimated 78 different languages are spoken in the Republic of Côte d'Ivoire. French is taught in schools and is widely spoken in the region. As a result of the colonial past, about 30% of the population of Côte d'Ivoire speaks French. In 1960, Côte d'Ivoire gained independence.
A French language study trip to the French-speaking Côte d'Ivoire is worthwhile simply because of the unique and varied nature. From beautiful sandy beaches to rainforests and vast savannahs, in the north of Côte d'Ivoire you will find everything you want to experience on a trip to nature.
Belgium: Discover Western Europe
In Belgium, French is the native language of slightly less than 50% of Belgians. Most of the French-speaking Belgians are from southern Wallonia and also live in the capital, Brussels. The Belgian capital, Brussels, is officially multilingual, with Flemish and French. If you visit Brussels, you will find both languages on street signs and other signs. However, French is much more commonly spoken by locals on the streets of Brussels. This makes Brussels a good destination to improve your French. Brussels, as the headquarters of the European Union, is also a very important city for all of Europe.
Belgium is especially known for its food. Among other things, there are many different types of Belgian chocolate. But also Belgian waffles and pralines are very popular desserts that you should not miss on your trip to Belgium. In addition, Belgium is also known for its varied types of beer. All this makes Belgium an exciting destination where you can put your newly learned French skills to the test with the Belgian locals.
Morocco: Arab culture in North Africa
In Morocco, all Moroccans, regardless of age, still speak a lot of French. This makes a trip to the beautiful country in the north of Africa also interesting for those who want to learn French on a language trip and already know France. Moroccan Arabic is the main language in Morocco. However, it is closely followed by French, which is the unofficial second language of Morocco. It serves as the official language of government, diplomacy and commerce. French is taught in elementary school beginning in the third grade and is used more each year until children reach secondary school, where they are taught science subjects. In universities, French is often used as the main language of instruction.
A trip to Rabat, the capital of Morocco, is particularly worthwhile. In Rabat, the lifestyle and culture of the Moroccans can be experienced particularly well. In addition to the stand in the west of the city, there are a lot of sights, such as imposing mosques, which make a trip to Rabat something very special. You can use your trip to Morocco not only to learn French, but also to improve your Arabic skills.
Switzerland: Learn French in the Swiss Alps
Switzerland is a special country because three languages are spoken in Switzerland: German, Italian and French. Thus, one out of five Swiss is a native French speaker. Swiss French is the type of French spoken in Romandie, the French-speaking part of Switzerland. Numerous international and humanitarian institutions are located in this beautiful metropolis. If you want to use your French in Switzerland, make sure to travel to French-speaking Switzerland. Among the most exciting French-speaking cities in Switzerland are Geneva, Lousanne and Biel.
In addition to countless restaurants and cafes, you'll find charming boutiques in Switzerland where you can try Swiss specialties like fondue and Swiss chocolate. A metropolis near the Alps offers a wide range of incredible attractions and activities, including skiing, sledding, ice skating, hiking, paragliding and mountain biking.
Canada: Learn French in North America
In Canada, a total of 37 million Canadians speak French. Thus, more than 20% of the Canadian population speaks French. Although Canada is known for its bilingualism, the entire country still relies heavily on Canadian French. The French spoken in Canada today resembles 17th and 18th century France. Quebec, now Nova Scotia, was flooded by French colonists in 1604.
The descendants of these immigrants created a French culture that was very different from the French origins of their ancestors. From large cities like Quebec City and Montreal, the French language spread to aboriginal areas like the Abenaki, Ottawa and Potawatomi. If you've ever spoken French in Paris and liked it, you might enjoy listening to Canadian French.
Senegal: The country in the northwest of Africa
Senegal has the best nightlife, cuisine, and beaches in West Africa, and the wildlife rivals the urban landscapes. Although Wolof is the most widely spoken native language in the country, French is the official language. It might be a good idea to brush up on a few basic greetings and phrases in Wolof before traveling to Senegal, as not everyone you meet there will speak French.
Conclusion: Learn French and explore the whole world!
There are about 76 million people who speak French as their native language, and 274 million people who speak the French language fluently. People from all over the world can get to know numerous nations, cultures, and people thanks to the language. French is a fantastic choice if you want to learn a second language. You will be able to explore a variety of different countries and cultures and speak French with the local people.
You can also make excellent use of French in your professional life. A good knowledge of French will enable you to work in a variety of countries. Learning French is a useful skill for your work and for traveling the world, as it is one of the most popular business languages and is being used more and more.