Sprachcaffe Magazine: Your travel blog for adventure travel and culture
Interview 2: Study Abroad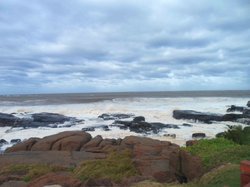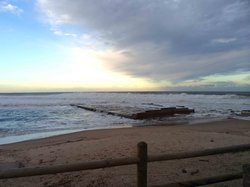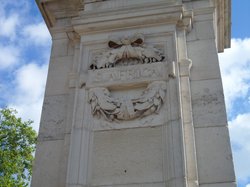 Mattiew is a Frenchman in the military and has lived in France all of his life. He recently spent 6 months studying in Pretoria, South Africa. His love for travel encouraged him to sign up for a semester abroad to further his pursuit in becoming a pilot and with little more than a passport, student card and words of wisdom he set off for the adventure of a lifetime! Read what Mattiew's had to say about his time abroad…!!!
Mattiew joined the military and began his studies at the French Military's university, having set his sights on exploring the world it was no surprise when he decided to sign up for a semester abroad. He chose to further his studies for 6 months at the University of Pretoria in South Africa and speaks of his time in South Africa as some of the best months of his life.
You signed up for your semester in South Africa through your university in France so did your course advisers arrange everything for you?
Mattiew: They handled the academic aspect of the trip so they sorted out my temporary registration with the university in SA and all that but the accommodation was up to us. They did give us numbers to contact but we arranged our own accommodation at a hostel near the university campus. The place we stayed was probably one of the highlights of my time there.
Apart from your time at the hostel what were your other highlights?
Mattiew: I made friendships that will last a lifetime and got to discover everything South Africa has to offer. I spent time in the coastal towns during mid-term breaks and even went to the wildlife & nature reserve in the Kruger National Park. Every moment really was an adventure.
What scared you the most about studying abroad?
Mattiew: I was nervous about the languages, my English is not very good when I'm speaking and I know South Africa has a lot of languages. That was the scariest part of my trip and at some times the funniest. I remember the one night we went out and I spoke to one of my friends but one of our French words sounds very similar to a swear word in South Africa and that nearly got us into big trouble with one of the locals – luckily they heard we were foreigners and we ended up partying with them for the rest of the night. That could double as one of my highlights actually.
What advice would you give to students thinking about studying abroad?
Mattiew: Do it with a friend, travelling can sometimes be very lonely and make you miss home; having someone from home with you makes it a little bit easier. Try get to grips with the language and make friends with a local as soon as possible, they can get you out of difficult situations when you need them to.