Sprachcaffe Magazine: Your travel blog for adventure travel and culture
Merry Christmas from the USA and UK!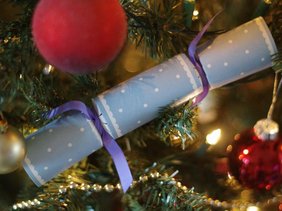 Few countries in the world show Christmas cheer and festive fun like these two dynamic countries. With twinkling Christmas lights and trees decorating homes, malls and city streets. Carolling, gift giving and family feasts make up the most traditional aspects. The Queen's Christmas Message is also a very important part of the UK's Christmas traditions.