Your Last Minute Summer Holiday in London North or Brighton 💂🏼🎡
Small number of places still available! Save up to £400 in Brighton or London North! Start your unforgettable summer holiday in England now!
My Summer at Sprachcaffe Frankfurt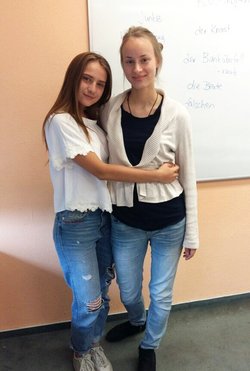 I am very happy that I had the opportunity to experience learning a foreign language abroad and even more. I learnt a lot at the lessons: we discussed different topics; played games; had debates on various subjects, where everyone could express their opinion in German. Every day we had grammar lessons as well. The teachers were very friendly, always ready to help and support.
After the lessons we enjoyed interesting excursions and activities: museums, sightseeing attractions, walks around the city and eating ice-cream. During the weekend we went to other cities. In the evening we played games, had parties, and watched films. There were 4 girls in my residence room. They also served very tasty food. I am especially grateful to our teamers for the fun we had every day.
I am really glad that I had such a thrilling time here. I will definitely return to Frankfurt next year to improve my German and recapture my dear memories.
Viktoriia
Do you have a question or need some advice?
We are always ready to solve any doubts you might have!