Limited spots available. Book your language study trip for the autumn holidays now!
English Courses in the USA for Adults
English courses in USA provide a great opportunity for those wishing to learn English or improve their existing knowledge of it. There are plenty of different states to choose from, offering variety and diversity, but all in the same English-speaking continent. Students choose to learn English in the United States for many reasons: the people are infamously friendly, some find American English easier to understand and there are a number of world famous sights to see along the way.
During your English course in USA you will be surrounded by the English language at every turn. On your sight-seeing excursions you will have ample opportunity to practise the language skills you pick up during your lessons, you can then bring your day-to-day experience of American life back to the classroom for discussion and dissemination. At Sprachcaffe, we believe that learning about the culture, traditions and customs of a country goes hand-in-hand with learning the language, with one constantly facilitating the other.
Learn English in the land of Mark Twain, Emily Dickinson, and Scott Fitzgerald!
World-famous cities and sights
New York, Boston, L.A., oh my!
Modern facilities, experienced teachers, and tailored language lessons
Sprachcaffe's English Language Schools in USA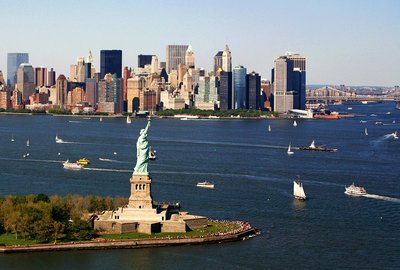 Language School in New York
Learn English in the city that never sleeps
More information »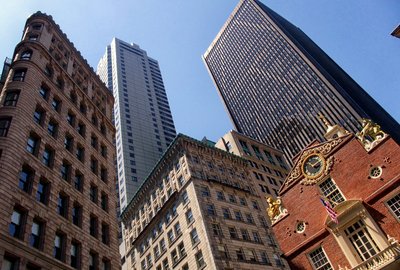 Language School in Boston
Learn English in one of the oldest cities in the USA
More information »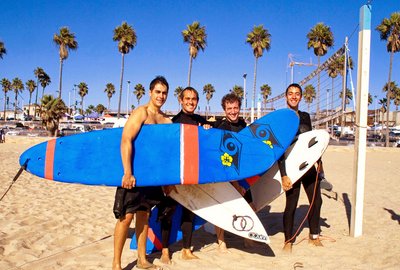 Our Language Courses in USA
Our English schools in USA are located in four different cities on both the East and West coast. Here, in the land of freedom and opportunity, you are guaranteed to be constantly entertained, achieving your language related goals with ease and enjoyment. During your English courses in USA you will experience the "American Way of Life" firsthand using your new language skills to get to know the friendly and open people of this country as well as all the great sites it has to offer.
Why Study English in USA?
Not only could you improve your language skills during one of our English courses in USA, but you could also get to know a fascinating country. Experience the diversity of the United States; from beaches to skyscrapers, shopping malls to authentic world cuisine, historic sites to modern infrastructure. The United States has something for everyone one - whether your interests lie in art, culture, history, sports or the great outdoors. The open, friendly and tolerant American people will no doubt help you improve your language skills as you explore this diverse country. Meet new people, see another way of life, soak up the can-do attitude and positivity of this country during one of Sprachcaffe's English courses in USA.
Do you have a question or need some advice?
We are always ready to solve any doubts you might have!