7 incredible places to visit in a lifetime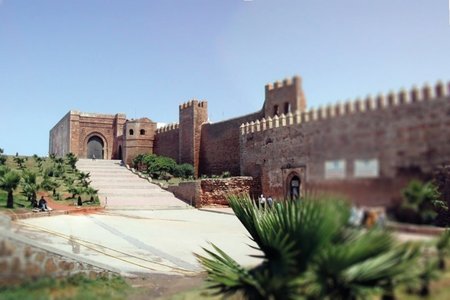 If you are as fascinated by oriental culture like us, then Rabat should definitely be on your travel list. Rabat is an open-air museum, with cultural and historical masterpieces everywhere you look. Morocco's capital is a perfect blend of classic oriental flair and exciting modern metropolis. Located on the banks of the Bouregreg River and the Atlantic Ocean, Rabat has many beautiful parks and beaches where to relax after a long day of exploring and sightseeing. In the cultural metropolis of Morocco, historical sights, cultural centers, cinemas and theaters await you. One of the sights not to be missed during your visit is the Hassan Tower, an impressively 44 meters high building which was left unfinished due to an earthquake occurred in the 12th century. When in Rabat, one cannot miss a trip to Medina, the city's old town. Medina is the soul of the city, its colourful silks, spices, and alleyways an exciting reality waiting to be explored. Another reason to travel to Rabat is it's closeness to Casablanca, the economic lung of Morocco.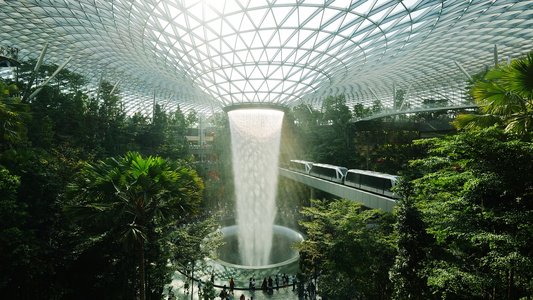 Every year Singapore is visited by more that 12 million tourists, a sign of the country's growing presence on the international market. Despite its size (Singapore is one of the smallest countries in the world) the island has much to offer. One of the most beautiful and unmissable sights is the Gardens by the Bay, a calm and blooming green space working as a break from city's tall and modern skyscrapers. If you are more into the hustle and bustle of the city, then you have to head over to Sentosa Leisure Island, where you can experience everything from Ancient Egypt, Far Far Away, The Lost World, New York, Hollywood and Madagascar. The island also has wonderful beaches, themed restaurants and roller coasters. Another must-see is the city's landmark: the Merlion, a half fish half lion water installation reachable by boat. When in Singapore one must not miss all its culinary delicacies. The Singapore Food Festival is the place to be to taste an incredible selection of local and international dishes.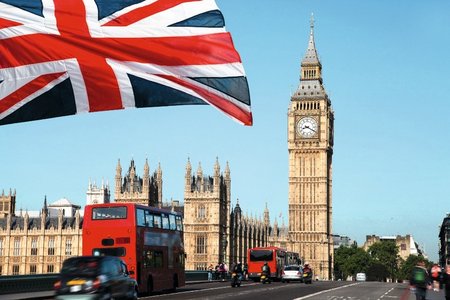 London is now one of the most diverse cities in the world, with an impressive history and one of the most significant cultures in the world. The capital of England offers constant entertainment, no matter what hour of the day or night it is. Whether a ride on the London Eye or a visit to one of its dozens of theaters to watch a musical, London has so much to offer! For example, a shopping trip to Camden Market is a must, with its wide range of clothing stores for all tastes and sizes. And after you are done shopping you can also sit down and eat a delicious meal for an affordable price! Another highlight is Hyde Park, the largest park in London offering its visitors an escape from the city's constant hustle and bustle. In Hyde Park you can take a nice long walk along its lakes, feed the squirrels, or go on a paddle boat and look at the Hyde Park's famous swans. No matter what you choose, visiting this park should definitely be on your to-do list. Also worth seeing are London's incredible museums, such as the Science Museum, Natural History Museum, Victoria and Albert Museum and the incredibly popular Madame Tussauds for a selfie with the Queen herself! No matter what you choose, there are so many museums in London that you won't have a problem to find one you like. London is truly the perfect destination for entertainment-hungry tourists who want to make the best out of their trip.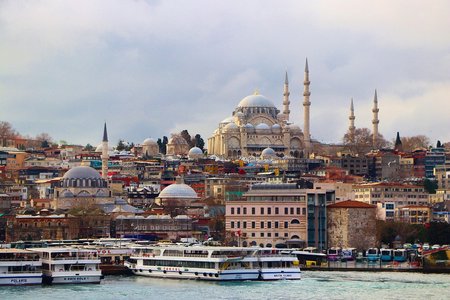 Istanbul is one of the most exciting places you will ever visit. Istanbul is one of Turkey's main cities, located between the borders of Asia and Europe. The city has many sights waiting for you, among which are Istanbul's colorful mosques. A visit to Hagia Sophia is also a must. The cathedral was built in 534 AD and was one of the city's main churches for 900 years before being converted into a mosque in 1435. If you are looking for some souvenirs for your friends and family, then the Grand Bazaar is the place to be. What makes Istanbul such a great destination is it's diversity, everything from amazing beaches like the Princes Island Kinali and street food festivals. A trip to Istanbul is just a great way to embrace all that both Europe and Asia have to offer: culture, history, and diversity.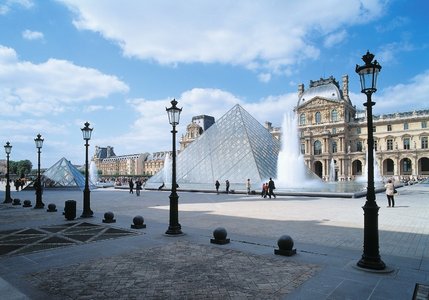 The city of love should also definitely be on your bucket list! The capital of France is a global center for fashion, art, culture and gastronomy. Great landmarks like the Eiffel Tower and Notre Dame Cathedral are waiting for you. But Paris is also known for its top cuisine and beautiful architecture. As you can see, the city has a lot to offer! The museums Louvre and Rodin are especially worth a visit. In the Louvre, the original painting of the Mona Lisa and the Venus de Milo are exhibited. The Rodin Museum is dedicated to the French sculptor Auguste Rodin, and has a beautiful rose garden on top of its great exhibition. If gardens fascinate you, you should also visit the Jardin du Luxembourg and Jardin des Tuileries. Jardin du Luxembourg is divided into French and English parts and has a total area of 26 hectares. Here you can find numerous chestnut trees, a Medici fountain, over 100 different statues and the Parisian Statue of Liberty. In the Jardin Tuileries you can take a lovely walk among the statues of Rodin, Goacometti and Mailol and two water pools. If the weather is good and you want to relax after a full day of walking around, a picnic by the Seine River is a great day to finish the day.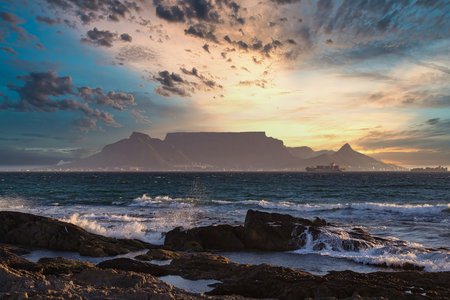 If you always wanted to travel to South Africa, you cannot miss a visit to Cape Town! A combination of city flair, beaches, and a varied hinterland awaits you. Cape Town is the largest city in South Africa and the capital of the Western Cape. Cape Town is the perfect destination for nature lovers who also enjoy trips to the city for a traditional breakfast in the morning or a homemade dish in one of the many local restaurants in the evening. If you're on your way to Table Mountain, one of the best natural landscapes of the city, you should also have a look at the local flora and learn about coffee and basket making at the Kirstenbosch Botanical Gardens. The region is also known for its amazing vineyards and winemakers, so a taste of the local wine is a must! Cape Town is a foodie paradise, with incredible fish dishes and stews that will leave a long-lasting memory. Cape Town has so much to offer, and its waiting for you to visit!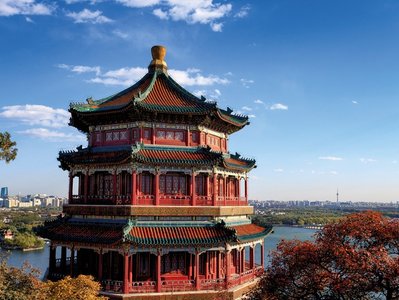 China's capital Beijing offers a variety of great sights like the Temple of Heaven, the largest temple complex in the country, so important that even the Emperor makes a visit every year to wish for a good harvest. Another Beijing highlight is the Summer Palace from which you can enjoy a magnificent panoramic view of the city. What you should not forget on your trip is a visit to the Forbidden City. The Imperial Palace was only opened to the public in 1924 because it used to be the Emperor's official residency until then. In the Forbidden City you can expect a 70-hectare area and around 890 palaces for you to visit. Beijing also offers so much when it comes to culinary experiences, from its famous Peking duck to the Mongolian fire pot. One of the ways in which you can really get to know the city is going to the Peking Opera. These performances combine singing and dancing. Beijing really has it all, so take your time to take all that the city has to offer, and you might never leave!
We could have talked about dozens if not hundreds of other places worth a visit, but we also want to hear what you think! Feel free to write us on Instagram which places or cities you especially liked for a chance to be featured on our profile.
One way to really immerse yourself in your dream destination is to communicate with the locals. So why not take a language class ahead of your trip? Sprachcaffe offers tons of language classes suited to your educational needs, take a look at our website »